In today's environment, a strong sales department plays a pivotal role in the overall success and growth of its business. The unique role of sales is to bridge the gap between potential customer needs and the products/services that the organization can offer to fulfill those needs. Today, a customer's path to making a purchase involves far more touch points than it ever did in the past.
Looking at the competitive environment today, a majority of B2B sales organizations have already shifted their sales model from traditional to digital.
Taking cognizance of all these changes and transformations into account, we used the SHL Model for Sales Transformation to pivot around these 3 areas:
The External Environment is radically different
Customer Behaviour has changed
The foundational requirements for sales success have evolved
This insights report gives a deep dive into the role of HR in building an intuitive sales organization.
If you are interested to listen to the webinar replay on this topic, kindly email faiz.ahmad@shl.com.
In partnership with: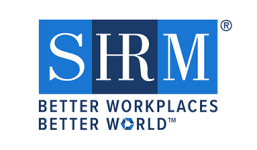 Download Insights Report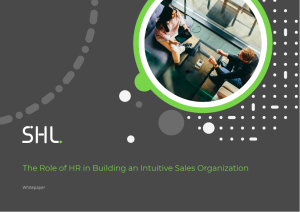 Download
Make Transformation Possible for Your People
Experience the greatest business outcomes possible with SHL's products, insights, experiences, and services.
Explore SHL's Wide Range of Solutions
With our platform of pre-configured talent acquisition and talent management solutions, maximize the potential of your company's greatest asset—your people.