About Company
Industry: Metals and Mining
Size: 2,500+
Region: Italy
Introduction
Our client - an international company in the mining sector is one of the most trusted leaders in the metals and mining industry. With more than 2,500 forward-thinkers, they develop solutions that help companies reduce costs, save energy, limit environmental impact, and improve employees working conditions.
The Challenge
Our client started a development project in response to the evolving future of work, with a goal to drive performance through development. They wanted to build awareness of development needs, identify future leaders, succession plan, and invest in people development and growth. All to be aligned with their new competency model.
To support the project, the management needed insights on their leaders' potential, mapped against the new business challenges. For this, they needed an assessment solution that:
Helps identify leadership gaps through a data-driven approach
Exposes managers to a "virtual business context"
Gives detailed insights on the profiles that are fit for leadership
Gives guidance to leaders on where to target their development activities
Maintains leaders' active participation by being not only methodologically solid but also engaging and easy to access
150
hours of travel time saved
33
managers remotely assessed over 16 days
97%
of development plans are now linked to organizational strategy
The Solution
SHL understood that providing an assessment solution with a data-driven approach that is aligned with the clients' culture is a must. Therefore, to help them gather valuable insights, a Virtual Assessment & Development Center was deployed. This included:
On the pre-assessment day, a briefing was done along with Personality Questionnaire, Motivational Questionnaire, and 360° Feedback Report.
On the assessment day, the participants wrote a business case. They reviewed the market, identified business challenges, and presented a plan of strategic priorities to address these. Furthermore, they also participated in a role play in managing a difficult report/ customer/ provider.
Each participant was assessed by two consultant assessors to ensure multiple exposures.
Following the assessment day, individual feedback and development plans were delivered to the participants via individual virtual meetings.
The Results
With SHL's Virtual Assessment & Development Centers, our client managed to not only promote digital readiness through an engaging digital experience, they obtained insights on leadership potential into growth and organizational fit, but they also achieved the following:
Reduce Costs
By virtually assessing leaders, 150 hours of travel time was saved and hence, travel costs too.
Individual Development Plans
97% of individual development plans, linked to organization strategy, were in place after the solution was deployed.
Optimized Evaluation Process
The Virtual Assessment & Development Centers solution allowed our client to evaluate 33 senior managers in 9 locations in only 16 working days.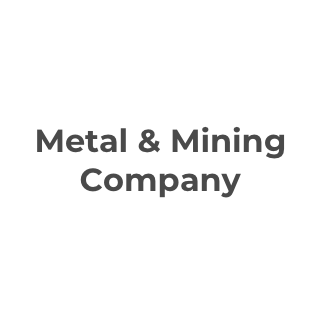 "The assessors were very professional and impactful. The Senior managers were very happy with the way the development experience ran and the outcomes that they got to address their development plans.

We now have valuable insights on our leadership population, useful to drive and accelerate their development.

New Leadership competencies essential to cope with emerging market and business needs will be developed."
CHRO
Leading the Way in Talent Innovation
SHL's Virtual Assessment & Development Centers are the most efficient and accurate way of identifying potential. Replace pen and paper with the ultimate assessment experience, get deep and objective people insights, and arrive at results faster.
Make Transformation Possible for Your People
Experience the greatest business outcomes possible with SHL's products, insights, experiences, and services.
Explore SHL's Wide Range of Solutions
With our platform of pre-configured talent acquisition and talent management solutions, maximize the potential of your company's greatest asset—your people.