The global pandemic has accelerated the need to recruit digitally – a recent NACE survey found that 93% of organizations are now hiring students remotely. But there is more to converting the best graduates than simply adopting virtual tools. It also requires delivering a differentiated, rewarding digital experience for every candidate.
With years of experience assessing graduates throughout the world and with dedicated research into what makes them tick, SHL identified the key stages of maximizing the success of graduate recruiting:
Deliver meaningful virtual experiences that help every candidate showcase their best
Adopt fair, professional, and virtual assessments to evaluate what matters for the role
Use data-driven insights to unlock the diverse potential of graduates
Download the eBook to learn more about each stage and turn your graduate program into a meaningful journey that converts the best, diverse graduates.
Download eBook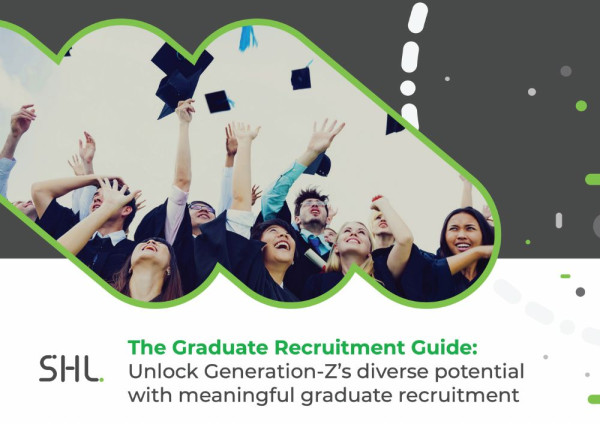 Download
Make Transformation Possible for Your People
Experience the greatest business outcomes possible with SHL's products, insights, experiences, and services.
Explore SHL's Wide Range of Solutions
With our platform of pre-configured talent acquisition and talent management solutions, maximize the potential of your company's greatest asset—your people.