eBook
Talent Acquisition: The Changing Nature of Work
Only 50% of HR teams have the right information to make good people decisions, while only 46% of HR teams captured metrics to show the value of talent investments.
Organizations still have allegiance to legacy approaches that don't work, and there is a lot of hesitation about new advances that do.
Download eBook to learn more about trends in talent acquisition:
Organizations are focusing on the least effective selection methods.
Real-time video interviews are becoming commonplace.
Companies use candidates' preferred channels… sort of.
Emerging assessment technologies are just that – emerging.
Algorithmic assessments are underappreciated.
Download eBook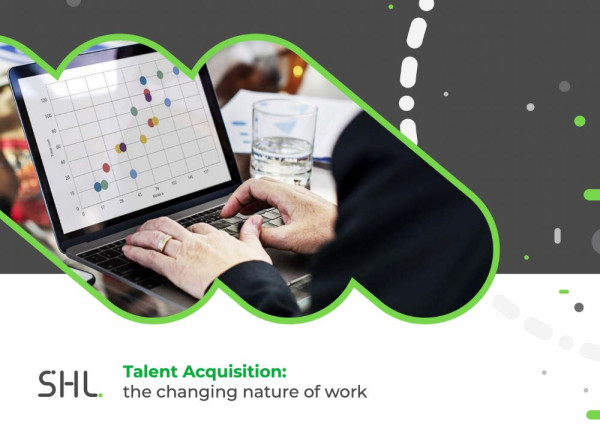 Download
Make Transformation Possible for Your People
Experience the greatest business outcomes possible with SHL's products, insights, experiences, and services.
Explore SHL's Wide Range of Solutions
With our platform of pre-configured talent acquisition and talent management solutions, maximize the potential of your company's greatest asset—your people.