From data to decisions - with precision:
How can you compete more effectively for top talent?
How can you best develop your high-potentials?
How should talent scale with business growth?
How does your organization's workforce compare with others?
Are you able to answer these questions with confidence and precision? Doing so requires more than traditional hindsight reporting. It requires generating forward-looking insights to make decisions based on statistical analysis of high-quality pools of data.
Few organizations know what to do with their talent data. Only 12% of talent analytics leaders report using their talent data effectively to make informed business decisions.
Download eBook to learn more about the steps for effective talent analytics:
Align analytics with business priorities.
Develop the analytical expertise.
Adopt a story-telling mindset.
Start simple.
Exploit the data you already have.
Download eBook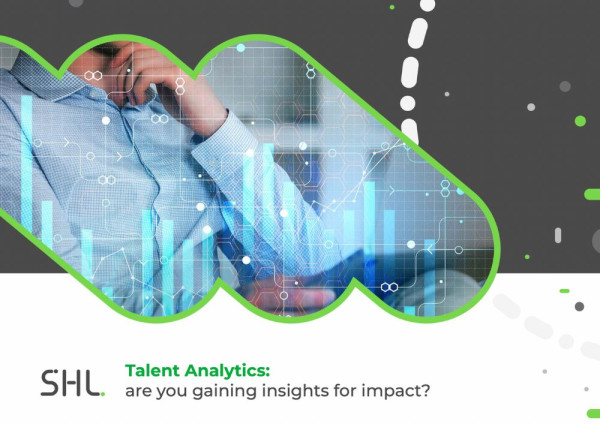 Download
Make Transformation Possible for Your People
Experience the greatest business outcomes possible with SHL's products, insights, experiences, and services.
Explore SHL's Wide Range of Solutions
With our platform of pre-configured talent acquisition and talent management solutions, maximize the potential of your company's greatest asset—your people.