eBook
Technology to Future-proof Your Tech Hiring
The Need to Future-proof Tech Hiring

Attracting and hiring tech talent is no easy feat. Finding the people with the right technical skills, winning them over with an engaging candidate experience and extending offers before your competitors can feel like an insurmountable challenge.
Download our eBook, Technology to Future-proof Your Tech Hiring, to learn how to reboot processes and future-proof your tech hiring with AI-powered, experience-driven technology.
If you want to discover further top strategies on how to establish consistent processes in future-proofing your organization, visit our collection of resources to help you!
Download eBook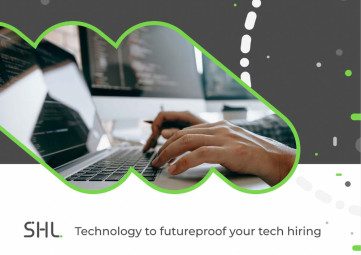 Download
Make Transformation Possible for Your People
Experience the greatest business outcomes possible with SHL's products, insights, experiences, and services.
Explore SHL's Wide Range of Solutions
With our platform of pre-configured talent acquisition and talent management solutions, maximize the potential of your company's greatest asset—your people.