eBook
Volume Hiring
The Faster and Fairer Approach to Recruiting
The New Approach to Recruiting

It is time to move away from the traditional, analog hiring processes that need a high degree of manual intervention. On average, it takes around 33 days to hire a candidate using these traditional methods. Simply by adopting digital assessments and interview solutions, you can cut your hiring time by half.
Download our new eBook, The Faster and Fairer Approach to Recruiting to learn how to deliver superior experience so the best candidates choose you.
Download eBook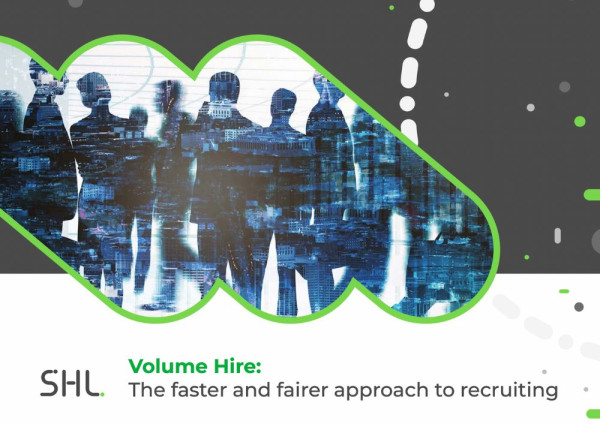 Download
Make Transformation Possible for Your People
Experience the greatest business outcomes possible with SHL's products, insights, experiences, and services.
Explore SHL's Wide Range of Solutions
With our platform of pre-configured talent acquisition and talent management solutions, maximize the potential of your company's greatest asset—your people.