eBook
Workforce Review
Strategies Fail When Talent Is Not Aligned
SHL's talent audit provides a clear picture of your talent and a roadmap of future potential.
A hyper-competitive global economy has organizations reexamining their business models and strategies to ensure they are adapting to remain competitive.
But only 6% of organizations are able to shift from survival to growth.
To be able to change the growth of your workforce. Understanding capabilities takes data – and not just any data, the right data.
Download our eBook, Workforce Review: Strategies Fail When Talent Is Not Aligned, to learn more about:
Barriers to using talent data.
How to measure talent to drive business results.
Keys to success for business transformation.
Download eBook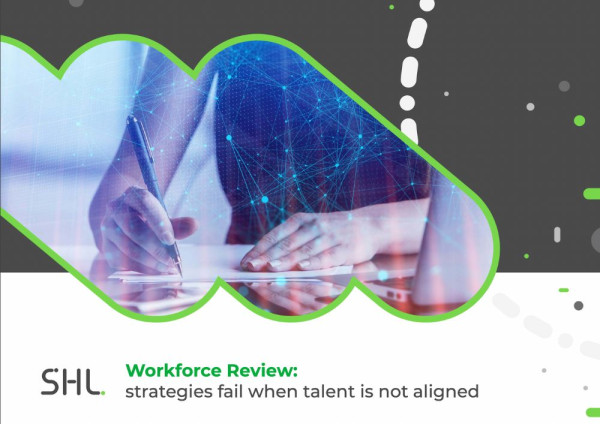 Download
Make Transformation Possible for Your People
Experience the greatest business outcomes possible with SHL's products, insights, experiences, and services.
Explore SHL's Wide Range of Solutions
With our platform of pre-configured talent acquisition and talent management solutions, maximize the potential of your company's greatest asset—your people.