The first real experience that new employees have with their future employer is as a candidate. This first experience has come to be one of the biggest influences that impact an employee's decision to join an organization. In the last few years, potential candidates have become increasingly vocal about their hiring experience. Data from Glassdoor shows that 72% will share details of a bad candidate experience online and that 55% will avoid applying to companies with negative online reviews.
Looking at the overall recruitment landscape across industries, we have observed six key shifts that have emerged as natural opportunities to elevate candidate experience:
Giving Value - from Passive to Interactive
Empowering Candidates - from 9-5 to 24/7
Continually Iterating - from 'Set to Forget" to Agile
Personalizing Experiences - from Mass Market to Personal
Being Authentic - from Rehearsed to Real
Differentiate via Diversity - from Display to Demonstration
This insights report gives a better perspective on candidate experience offered in India, how to improve your candidate experience, and take a deep dive into some of the industries that typically hire in big numbers – IT/ITES, Manufacturing and BFSI.
If you are interested to listen to the webinar replay on this topic, kindly email faiz.ahmad@shl.com.
In partnership with: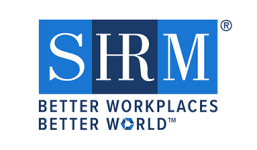 Download Report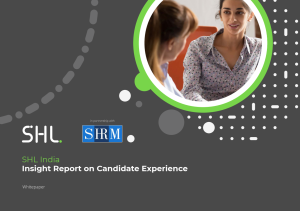 Learn more about the six shifts and get an actionable roadmap to transform your candidate experience.
Explore SHL's Wide Range of Solutions
With our platform of pre-configured talent acquisition and talent management solutions, maximize the potential of your company's greatest asset—your people.