Coming Soon: SHL TalentCentral™
Guidance for SHL On Demand users
Your current SHL On Demand assessment platform will be retired in 2020.
We invite you to join the thousands of customers already enjoying the benefits of TalentCentral.
Introducing SHL TalentCentral
TalentCentral is our world-class talent assessment portal that provides you with powerful insights on your people through an engaging user experience.
TalentCentral delivers our talent assessment data through a single, powerful access point and drives improved business performance outcomes through more efficient decision making and talent program management.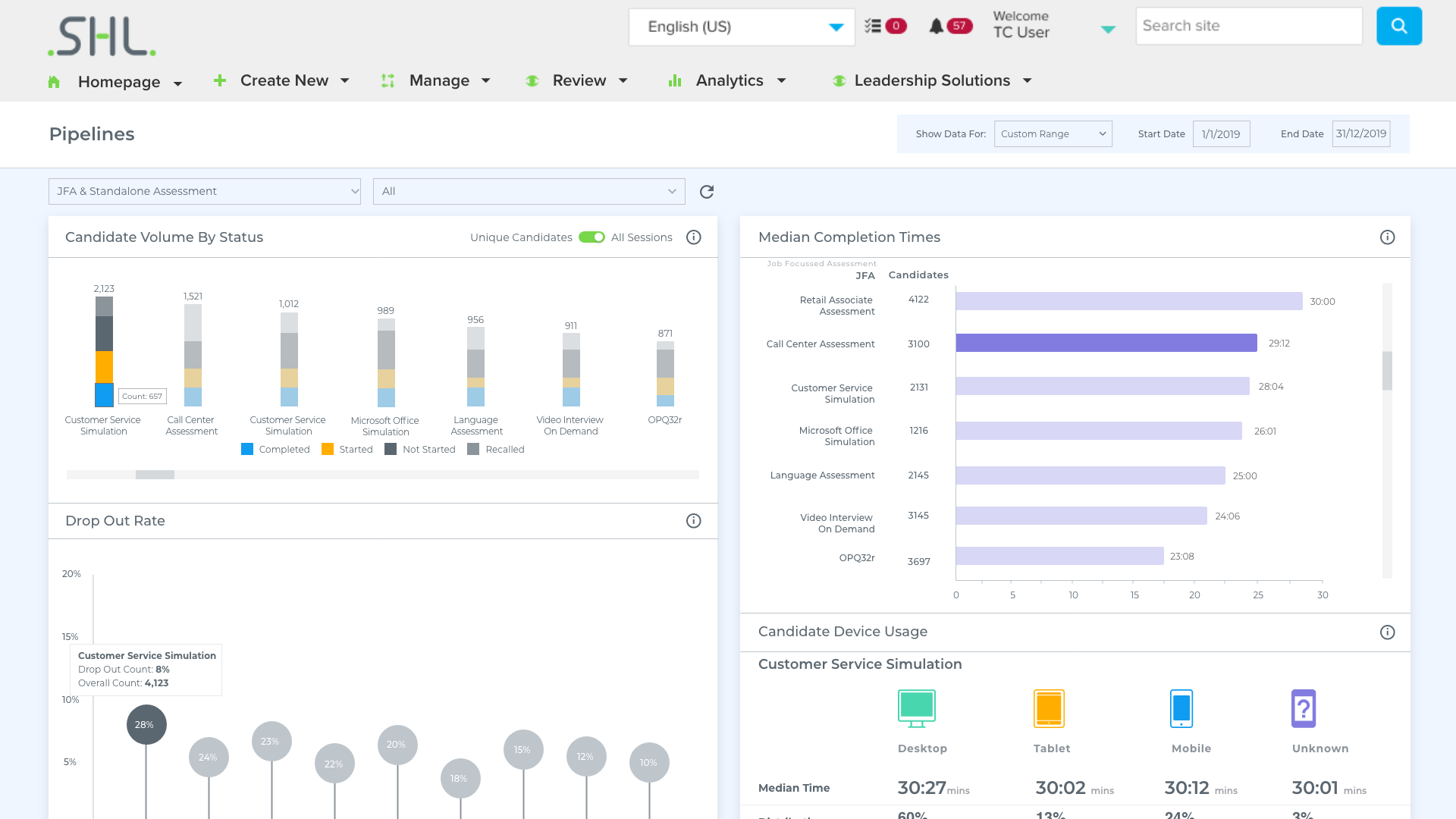 Intuitive Mobile-Ready Design
The latest consumer-grade design makes it easy for candidates and administrators to use. It supports multiple device types, including mobile administration of assessments, where applicable.
Access to Talent Solutions
Unlock our comprehensive portfolio of industry-leading assessments, latest people measurement approaches, and world-class talent solution offerings.
Tailored Insights
Configure real-time reports and dashboards to present data in ways that are easy to interpret, share, and take action on findings.
Seamless Integration
It easily integrates into existing Applicant Tracking and Human Resource Information Systems to save time and promote consistency.
Your Upgrade
Our dedicated upgrade team will be contacting your organization in the next few weeks.
If you would like to be transitioned immediately, please contact your Account Owner or our Customer Support team at ClientDevelopment@shl.com.