Organizations will fail without leaders that drive collaboration
The world has evolved for employers, and this has significantly impacted the leadership environment. Leaders now have more stakeholders to consult, increased responsibilities, and more geographically dispersed teams. What does a modern leader look like today and how can they succeed in our new hybrid workplace?
The Three Traits of a Successful Enterprise Leader
SHL's Enterprise Leader Development science is based on a global study of over 1,650 managers, leaders, and heads of HR. We determined that successful leaders of our hybrid workplace have three critical characteristics: a combination of network, transactional, and transformational leadership skills.
Leaders that can execute the company's strategy. They can analyze, adapt, support, co-operate, organize, and deliver.
Leaders that set direction and inspire change. They are great at creating and conceptualizing, interacting and presenting, and at leading and making decisions.
Leaders that can build aligned, purpose-driven, interconnected, and energized teams. These leaders work together to create highly engaged populations that are focused on their immediate team's, and the wider enterprise's performance.
Bring Science to Leadership Development
The real-time and data-driven way to uncover critical skills gaps and target leader development.
Uncover Critical Skills Gaps
Capture the performance and potential of your leadership population using the Occupational Personality Questionnaire (OPQ) and an optional 360 multi-rater feedback.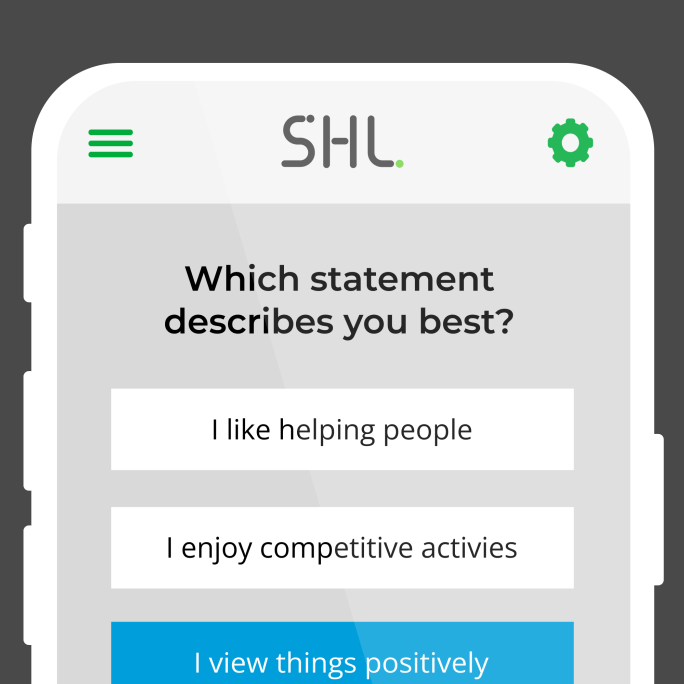 Immediate Insights to Align Investment
The SHL platform applies our leadership science to the data collected from assessments, highlighting critical individual and group development needs. These are immediately delivered in a real-time dashboard, with detailed breakdowns into their strengths and weaknesses across each of the three critical characteristics.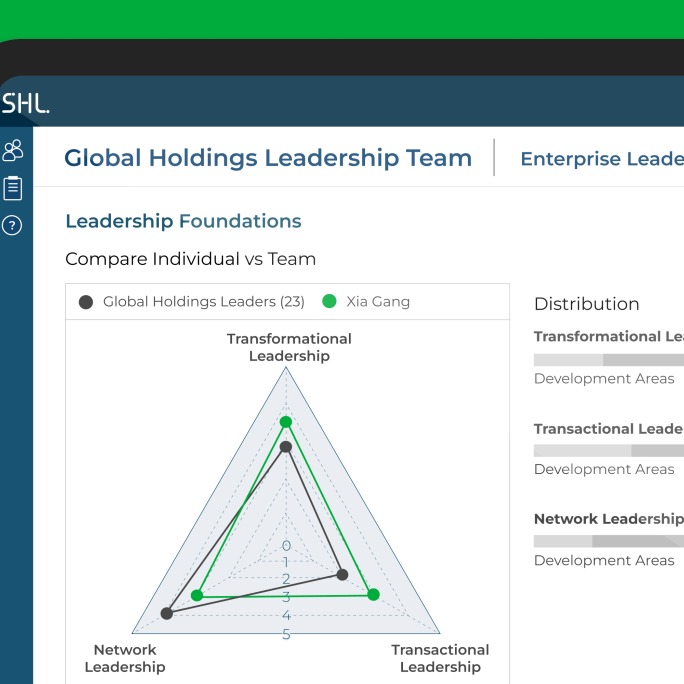 Enable Leaders to Own Their Development
Upon completion of the assessments, participants immediately receive automated, personalized reports, strategically targeting their development - driving ownership and positive outcomes.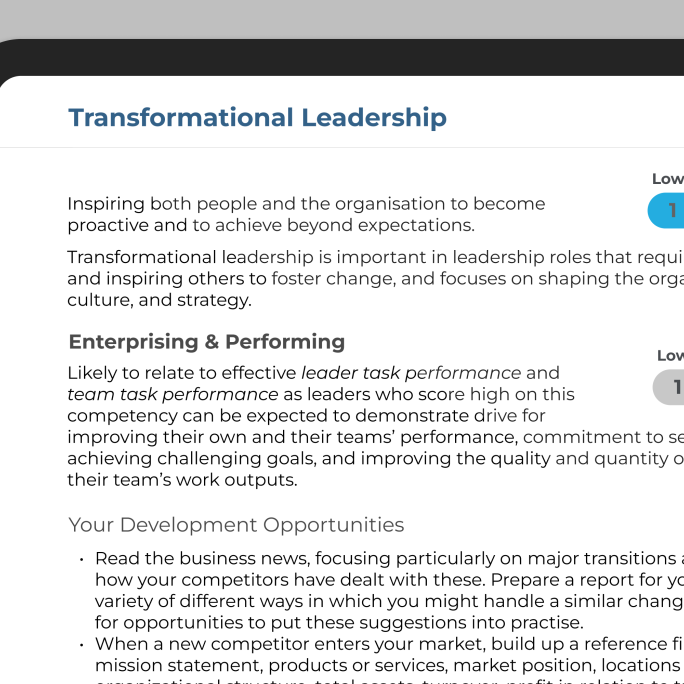 See SHL Enterprise Leader Development in Action
In today's world of remote and hybrid workplaces, leaders need the skills to bring their employees and the wider enterprise together, with a shared culture and purpose.
SHL's Enterprise Leader Development Solution uncovers critical skills gaps to target leader development. Empowering your leaders to create high performing, informed, engaged, aligned, and purpose driven teams.
Contact Us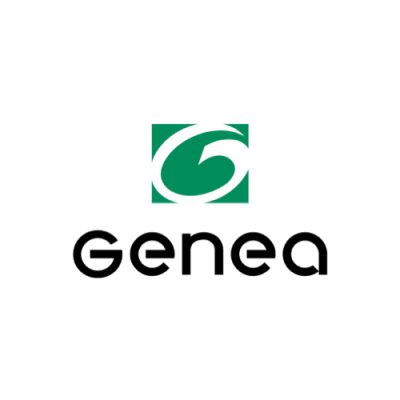 By adopting an Enterprise Leadership mindset, our leaders have formed collaborative, cross-functional partnerships that have shared values. Engagement levels have lifted as leaders have exposed their teams to the 'big picture'.
Andy Brown
HR Director
Genea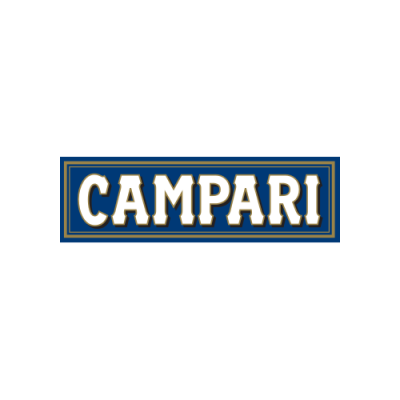 The development programme is ensuring our managers have the right skills and behaviours to help us drive continuing profitable growth.
Emanuela De Franchis
Head of Global Training & Development
Campari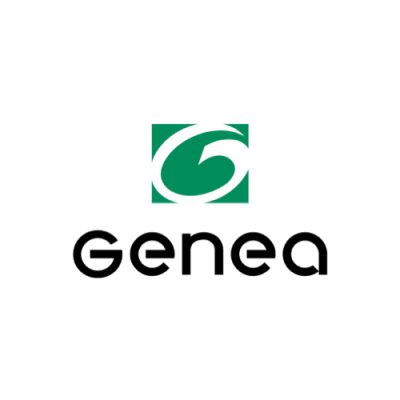 We wanted to objectively assess how our leaders were operating to get a baseline, and to demonstrate to the board which issues we were trying to address. We felt this approach would hold up a credible mirror to the group and help us gain buy-in for what we wanted to achieve.
Andy Brown
HR Director
Genea
Targeted Leader Development for Business-wide Improvements
SHL's research has identified that Enterprise Leaders are:
Revenue Generators
12%
higher revenue growth from leaders with an organization-wide perspective.
More Engaged
35%
higher engagement levels amongst leaders with high cross leadership collaboration.
More Adaptable
21%
better at creating solutions to problems when they are synergized with other leaders.
One Solution, All the Analytics You Need
SHL's Enterprise Leader Development insights are available as a standalone solution or as part of our multi award-winning Talent Management solution, Mobilize. Mobilize uses the people data gathered from your assessments to support all your other talent management decisions.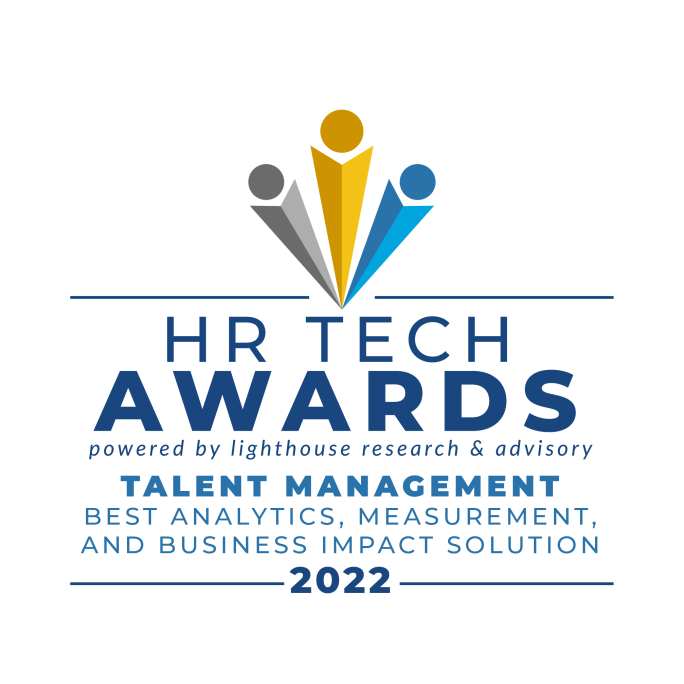 Related Solutions
Explore our pre-packaged solutions. Delivering targeted talent insights to support specific workforce planning decisions.
Focus Your Leader Development with SHL
SHL helps you target development initiatives that result in successful, collaborative leaders.