Get Ahead With the Right Technical Talent
Learn how SHL's Technology Hiring Solution gives you the talent data to hire software developers that push your organization forward.
Get in touch
Technical Hiring Trends in 2023
Data from around the globe suggests software engineers are in high demand despite high profile layoffs and the rise of chatbots which have increased the importance of proctoring and plagiarism detection. Learn about latest trends and adapt your strategy to get ahead with the right tech talent.
Simplify Your Technical Hiring
Automate assessments and technical interviews in 50+ programming languages
Accelerate the hiring process by delivering all assessments and interviews on a single platform and give candidates a sense of ownership in their journey. Then use automated scoring to save recruiter time and provide hiring managers with objective results.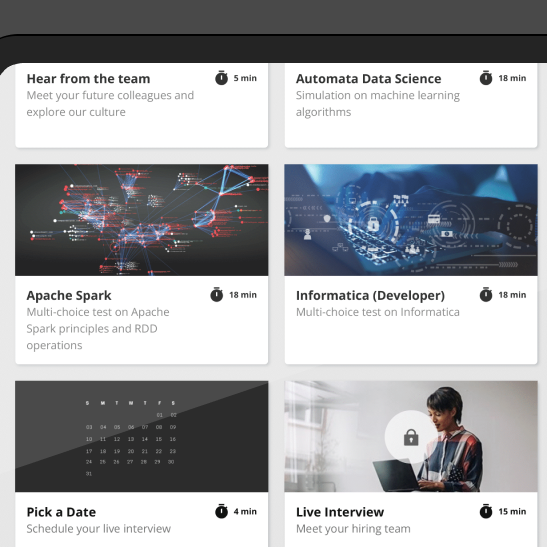 Increase hiring throughput by as much as 45%
SHL's technical assessments are designed to support inclusivity. Hiring teams can improve consistency and reduce bias with 500+ pre-configured questions.
Keep more great candidates in the hiring funnel with AI-driven scoring in assessments, which automatically evaluate and score uncompilable code for logical correctness and problem-solving abilities, in turn reducing false negatives. SHL's latest study has revealed that the throughput is greater for self-identified female candidates.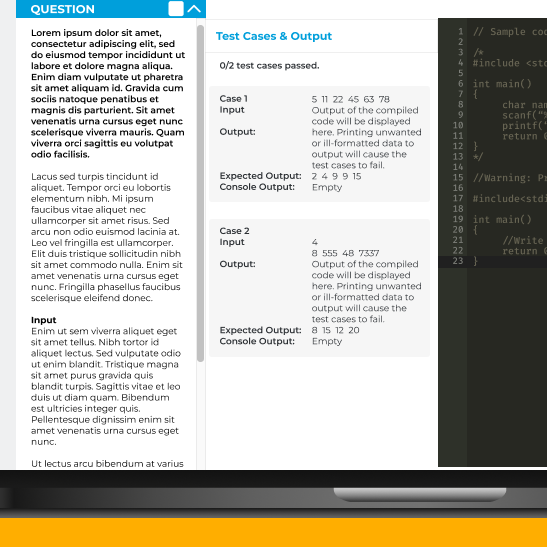 Make effective, data-backed hiring decisions
Confidently hire software developers using clear and easy-to-access assessment results on-demand. Either in our platform or via your ATS (applicant tracking system).
Use automated proctoring, including the blocking and identification of cheating behaviors, to reduce false positives and improve confidence in recommendations based on technical assessment scores.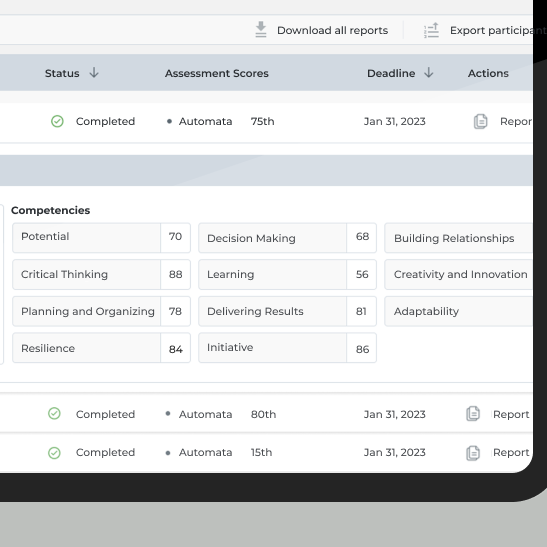 Assess, Interview, and Hire. All in One Platform.
See SHL's Technology Hiring Solution in Action
SHL's hiring platform helps recruitment teams and hiring managers assess and interview software developers for fast and confident talent selection. Partner with SHL to make offers to external and internal candidates faster than ever before through a fair and accurate assessment process.
One of the world's most recognizable brands, this client's existing process provided limited insights into candidate coding skills and the traditional assessment approach was shrinking their talent pool by screening out good candidates. With SHL's AI-assisted scoring, they were able to assess applicants on logical correctness and quality of code, ultimately reaching and processing 4x more candidates than before and helping them hit the goal of extending the candidate group to create a truly diverse and inclusive talent pool.
Global Technology Company with a Workforce of 1 million+
View Case Study
An IT giant needed to scale up their university hiring technology to build an automated, efficient process, without compromising on rigorous assessment. With SHL, 110,000 candidates were evaluated for their cognitive aptitude, coding acumen, and written English abilities across just three days, each receiving their results via email or SMS. SHL's AI-assisted scoring reduced manual effort while enabling a 10x increase in campus reach.
India-based IT Services and Outsourcing Client with a Workforce of 170k+
View Case Study
A multinational telecom company was looking to efficiently and accurately assess software engineers for on-the-job potential, while improving candidate conversion rates. SHL provided programming assessments, technical skills test and powerful IDE-based simulations – all while engaging candidates with a superior assessment experience that could be accessed anywhere, anytime and on any device. This resulted in a 70% faster selection process and a 40% improvement in interview-to-hire ratio.
China-based Telecommunications Company with a Workforce of 34k+
Transform Your Technical Hiring with SHL
Quickly Hire Software Developers
60%
Reduction in the time to hire for one global tech giant utilizing SHL's Coding Simulations.
Increase Hiring Funnel Throughput
45%
Reduce false negatives up to 45% when using SHL's AI-assisted scoring.
Increase Efficiency
3X
3x the number of candidates assessed for the world's largest technology company, made possible with SHL Technology Hiring.
Skills Report: Optimize Technical Hiring in 2023
Read the latest report from our in-house team of people scientists on software developer strengths, scoring's impact on inclusion, and coding language preferences.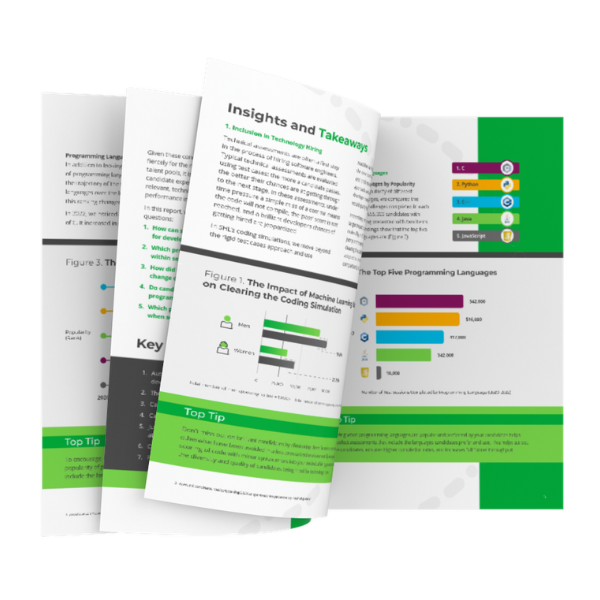 Your Strategic Technical Talent Acquisition Partner
Whether you want to understand candidate readiness, fit or potential, SHL will provide a neatly packaged, simple-to-deploy solution to help you get what you need from your technical hiring program.
Book a Demo