Diversity
Strengthen your workforce with diverse, dynamic graduates.
Today's candidates expect a fair evaluation and are twice as likely to accept a role when they feel the process is fair.
SHL's unmatched science ensures objective assessments that assemble the diverse teams of tomorrow.
Performance
Unlock graduate potential with powerful people science.
We assess over 1.5 million graduates annually and our research shows that Gen Z's distinctive thinking is critical to business success.
With SHL, identify graduates with the potential and capabilities to thrive at your workplace.
Engagement
Intrigue, engage, and secure top young talent.
Over one-third of students apply to 10 or more graduate recruitment programs.
Become the employer of choice with SHL's Graduate Solution, where branded, immersive experiences showcase your best and delight your target graduates.
Graduates are assessed by SHL every year across the world.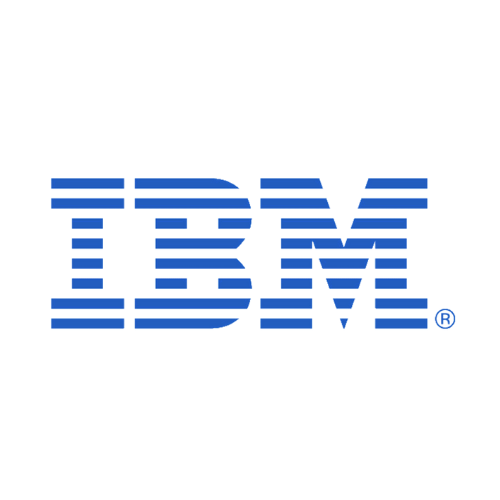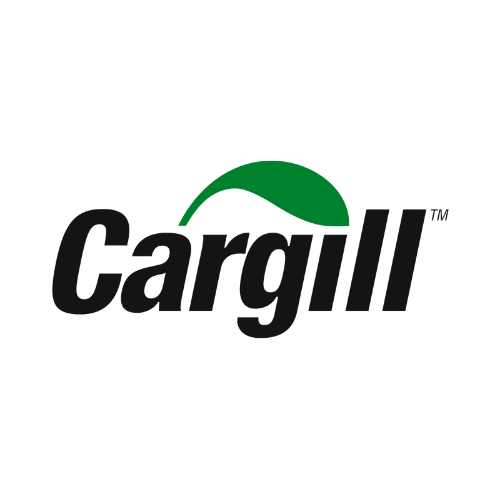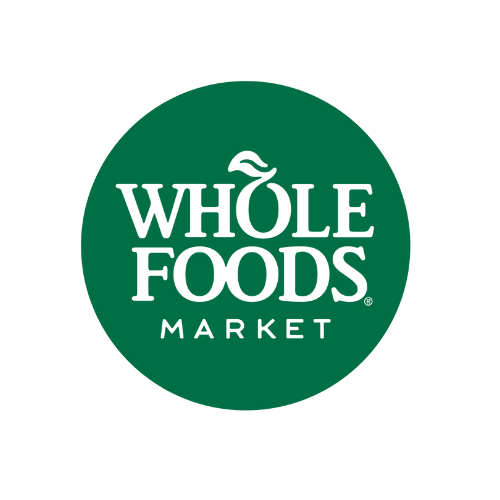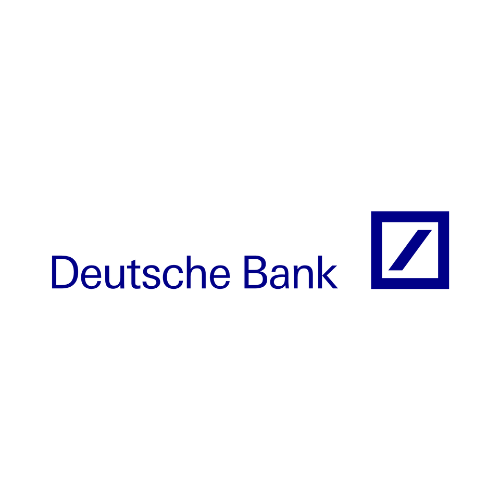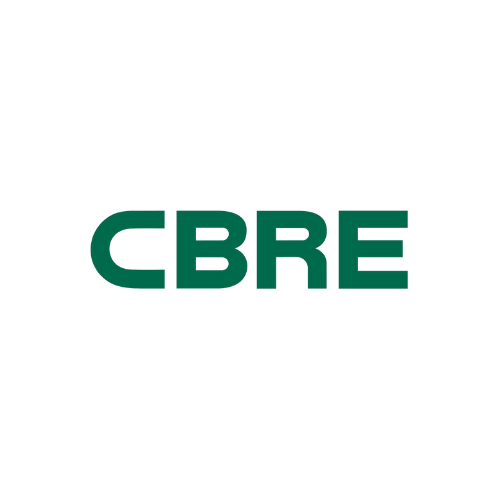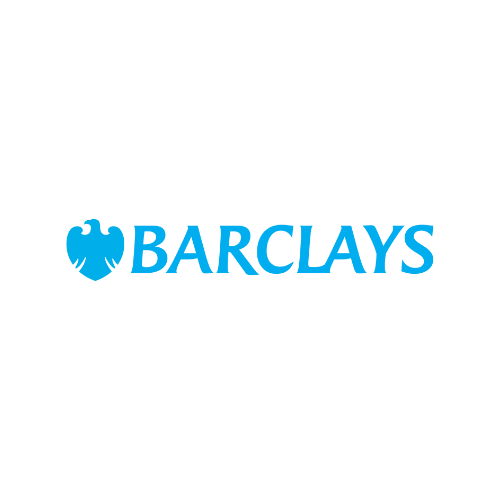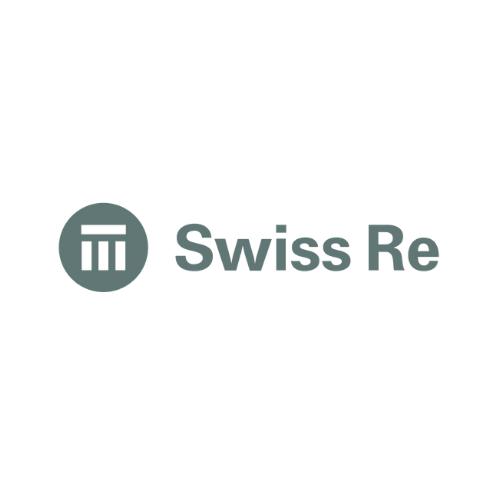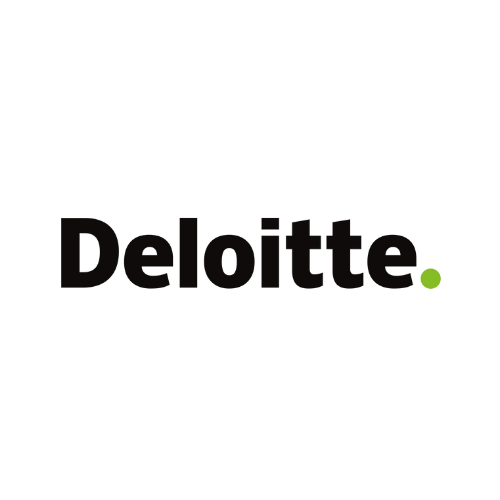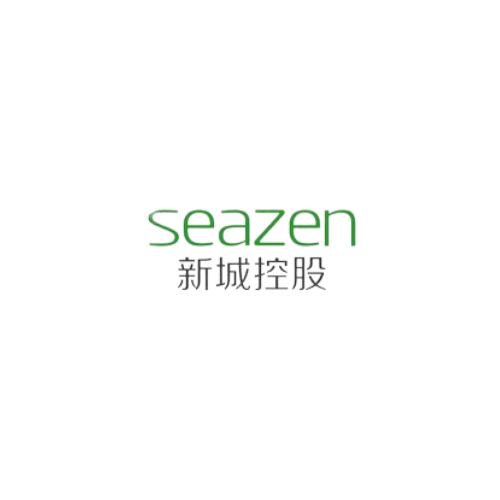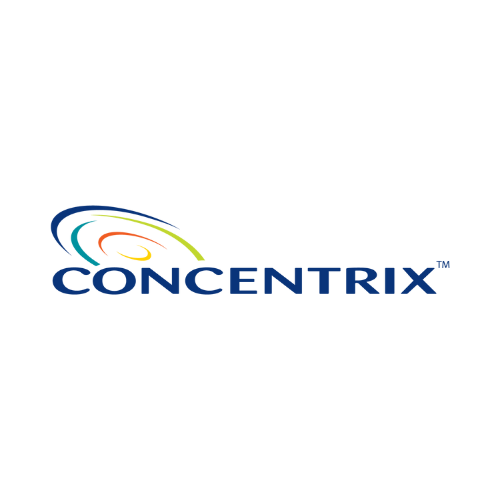 Identify and delight top graduates with SHL.
SHL's Graduate Solution engages candidates on a deeper level and accurately identifies potential, fit, and readiness to help you succeed.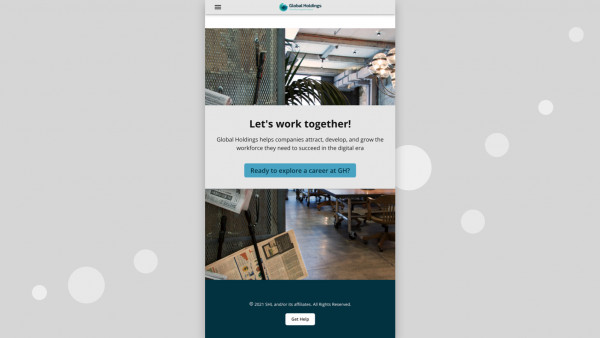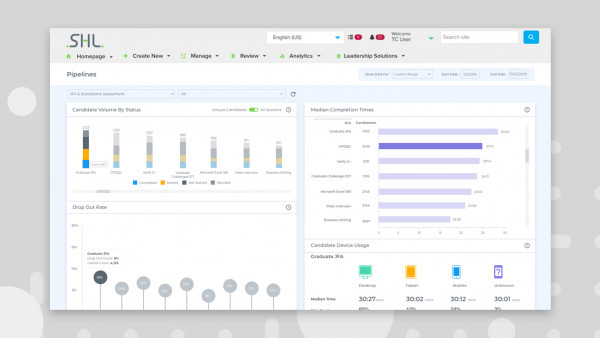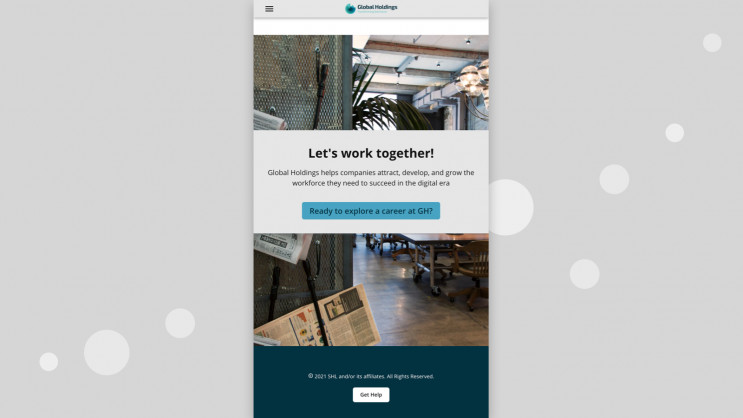 Start every graduate journey with meaningful interactions.
Kick your experience off with a warm welcome from the team, then provide a taste of your organization's culture and a "day in the life" of a recent graduate hire.
Set clear expectations about the process and put each candidate in control with an experience that delights on every device.
Assess and meet more students virtually.
Take your graduate recruitment strategies to the next level by assessing the factors that matter most for every role.
Our unrivalled product portfolio of award-winning assessments and candidate-friendly interview technology make it easy to virtually meet and reliably assess graduates from all over the world.
Featured Products
Graduate Job Focused Assessment
Identify graduates with the highest potential to succeed and grow across roles.
Verify Interactive
Identify great problem solvers and critical thinkers with our cognitive ability assessment.
Smart Interview
Review on-demand video interviews to create candidate shortlists for Smart Interview Live
Virtual Assessment Center
Remotely gather deep insights into graduates' potential and fit across job roles.
Graduate Situational Judgement Test (SJT)
Provide realistic workplace scenarios to assess and shortlist candidates for behavioral fit.
Give every candidate invaluable personal feedback.
Conclude your graduate recruiting by providing candidates with powerful personalized insights into their individual strengths.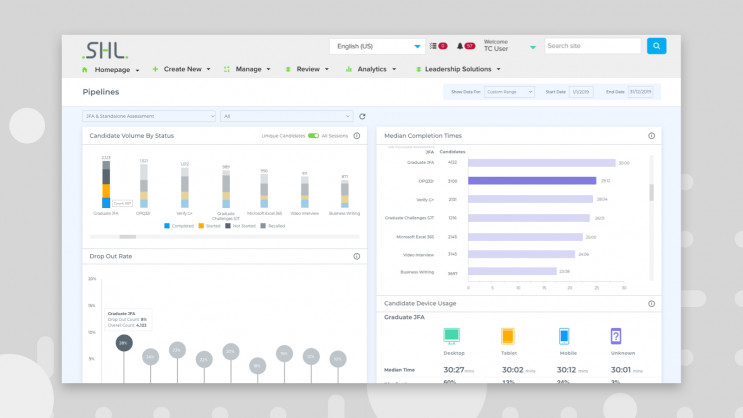 Find top graduates ready to succeed.
Identify the candidates with the specific capabilities and the cognitive diversity to successfully tackle your particular business challenges.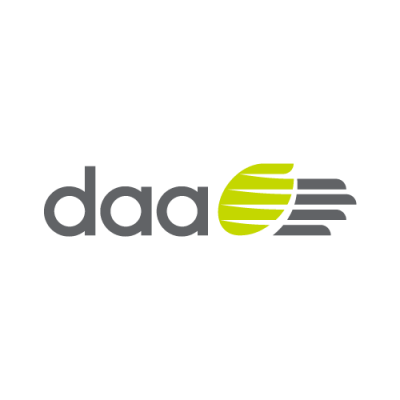 Since 2015, SHL's talent acquisition solutions have helped us from entry level through management level roles. SHL has also helped us streamline our graduate recruitment process, and has resulted in strong, quality candidates who are a good fit for DAA.
Head of Talent Acquisition
Dublin Airport Authority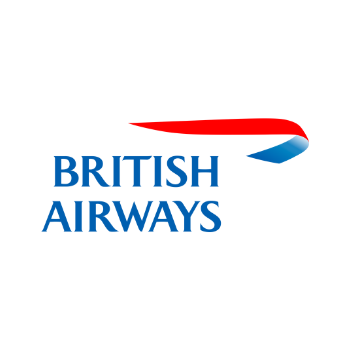 We have worked with SHL for a number of years on our graduate recruitment program, during this time we have seen an increase in candidate engagement and quality of candidates making it to the final stages. The end to end solution had a significant impact on our brand in the competitive graduate market.
Emerging Talent Strategy & Resourcing Lead
British Airways
Hire diverse, high-performing graduates with SHL.
Maximize diversity.
30%
Female graduates hired by Bombardier from an applicant pool that was 80% male, 20% female
Excite your candidates.
88%
Applicants using SHL's solution who said they'd make our education client their top choice
Drive hiring efficiency.
33%
Reduction in the average time-to-hire experienced by a global software client
Related Solutions
Explore our pre-packaged solutions that provide critical answers for all your talent needs across the employee life cycle.
Transform Your Hiring Decisions
With SHL, engage, delight, and hire top-quality, diverse talent ready to drive your success.