OPQ was the first personality test designed specifically for the world of work.
More than 15 million candidates around the world have completed an OPQ assessment. Today, OPQ is one of a number of instruments we use to help companies – and their people – realize their potential.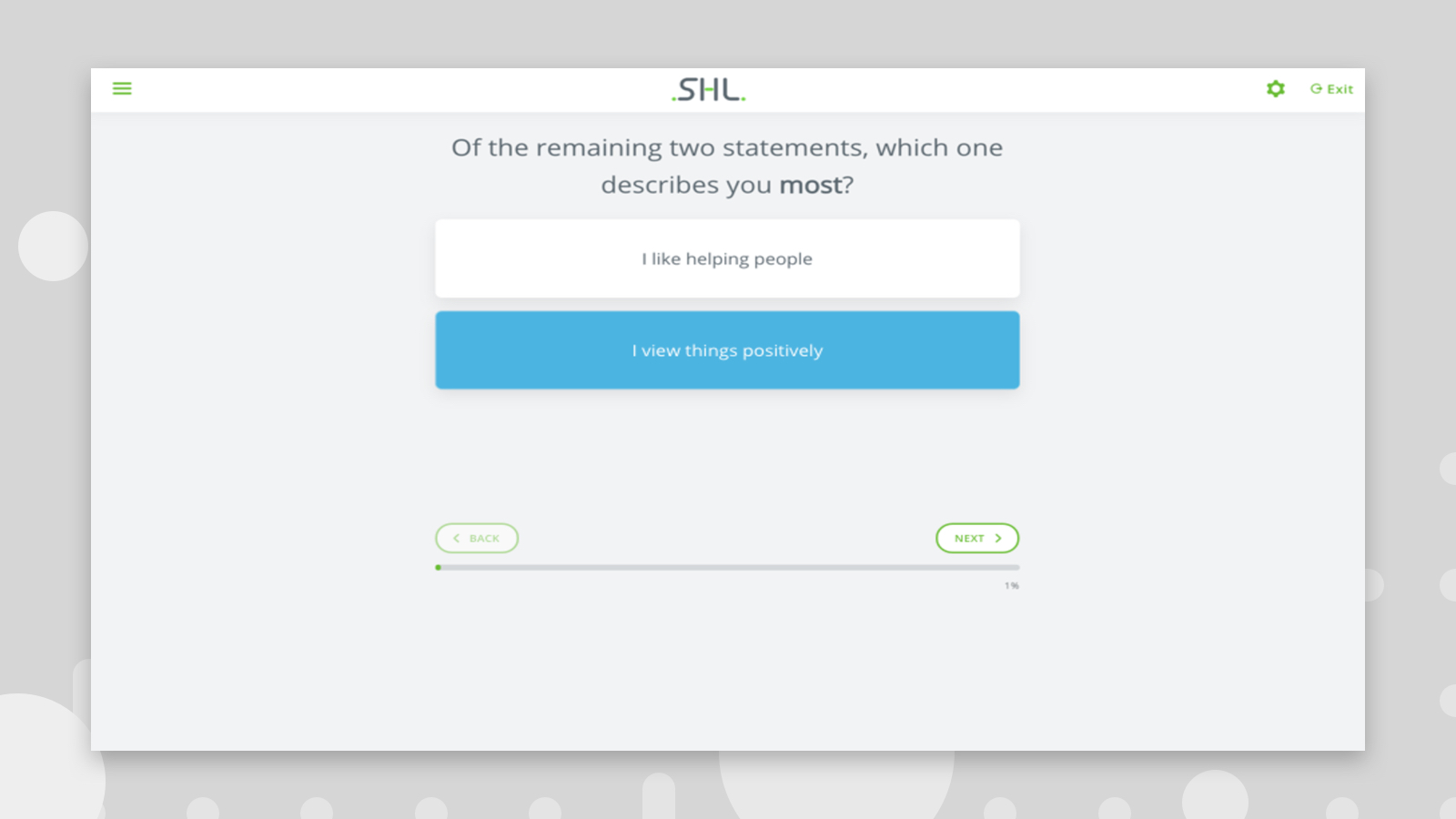 Example Question from the OPQ
In 1984, SHL launched OPQ — the world's first personality assessment for the workplace. Our vision was to develop an objective tool that would help organisations understand how aspects of an individual's behavioral style affects their performance at work.
With OPQ, we introduced two things to the market: reliability and validity. Our robust science is constantly measured for accuracy through a validated process of research, analysis and review, which have come to differentiate SHL assessment tools from those from other providers.
OPQ has of course evolved with changes to the world of work. Yet it remains the most widely used and respected psychometric measure of workplace behavior in the world. In fact, more than 15 millions of candidates around the world have completed an OPQ assessment.
Today, our beloved OPQ test is just one of a number of tools that are used to provide objective, detailed information about people's behaviors in the workplace; how they will fit into a work environment, work with others and what roles they are most suited to.
A great deal of research underpins our solutions, which has resulted in a market-leading suite of tools that enable businesses all over the world to recruit and manage talent in the most effective way.
As the leading global provider of workplace assessment, at SHL we believe that it is essential for our solutions to undergo rigorous internal and external evaluation. Staying true to our innovator heritage, without compromising reliability and validity, we have brought to market a suite of world-class assessment tools, including those that measure critical qualities for job success:
Ability
Behavior
Personality
Through our meticulous analysis and investment, we continue to advance the field of objective assessments. Our solutions enable organizations to save time and money while making confident, data-driven decisions that improve the productivity of their employees at every level.