Get Ahead of the Game
Forget the games; challenge candidates with performance-based assessments that reflect real-life work challenges in an engaging way. Interactive, activity-based assessments are better for engaging candidates in an immersive, modern testing process. 'Real world' tasks help reinforce that applying for a job or promotion is a serious business.
Introducing SHL Verify Interactive
SHL Verify Interactive, our new innovative cognitive ability assessment suite, offers an interactive, business-relevant approach to predict performance for your graduate, professional, and managerial hires.
Mobile-first design—engaging and consistent candidate experience anytime, anywhere, on any device
Multi-point scoring—adaptive questions reduce testing time while maintaining predictive power
Supports early-stage screening—get to the bottom of the funnel faster and with more accuracy
Multiple languages available—English, German, French, Dutch, Italian, and Simplified Chinese
Verify Interactive Cognitive Ability Tests
Verify G+
Measures general mental ability, or G, and effectively measures candidates' problem-solving and critical reasoning capabilities.
This test leverages the strong relationship between abilities to measure three abilities—deductive reasoning, inductive reasoning, and numerical ability—in the time it would take to measure two.
The test administers 30 items in 36 minutes and generates accurate assessments of the three specific abilities, producing individual test score results and a score for G.
This test is appropriate for all job levels; however, it is most relevant for positions that require multiple cognitive abilities.
Deductive Reasoning
Measures candidates' ability to draw logical conclusions and complete scenarios based on information provided.
Tasks include reading statements and determining which of the options cannot be true or must be true.
Identify the strengths and weaknesses of an argument
Analyzing scenarios using incomplete information
Drawing conclusions from data
Inductive Reasoning 
Measures candidates' ability to draw inferences from, and understand relationships between, various concepts.
Tasks include working out the pattern in a set of images and identifying the correct next image from the given options.
Dealing with new concepts and approaches
Answering questions of "why" and "how"
Resolving complex and ambiguous problems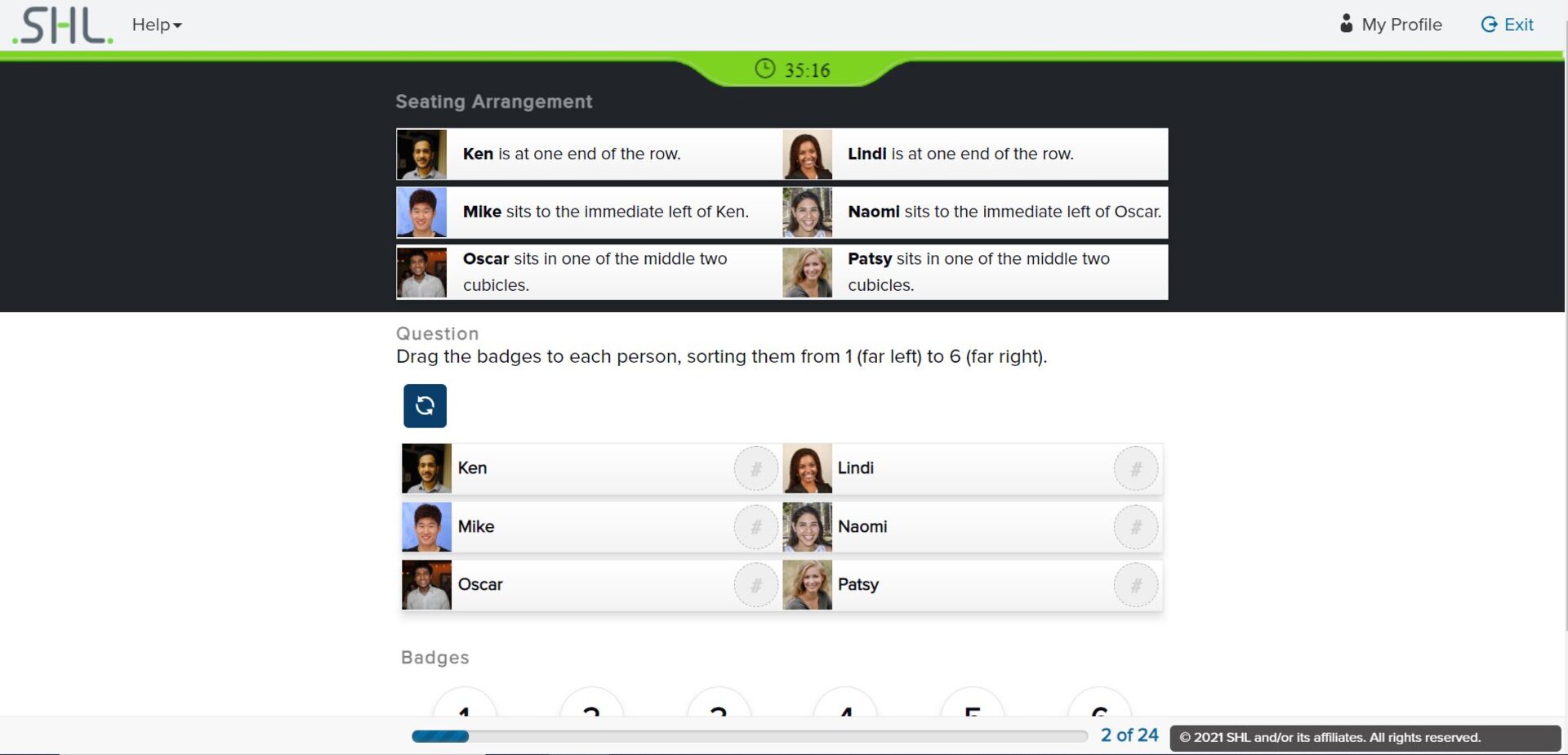 Numerical Reasoning
Measures candidates' ability to work with numbers and use appropriate mathematics in different situations.
Tasks include solving word problems, performing numerical calculations, and interpreting charts and graphs.
Understanding relevant data in charts
Accurately using basic math concepts to analyze data
Drawing conclusions using mathematical analyses
Numerical Calculation
Measures candidates' ability to add, subtract, divide, and manipulate numbers quickly and accurately.
Tasks included in this test are critical skills in many workplace tasks such as estimating, auditing, and checking.
Balancing currency, coin, and checks in a cash drawer
Issuing refunds, receipts, and change
Quoting prices, credit terms, and other bid specifications
Schedule a Demo of Verify Interactive
Complete the form below and one of our experts will be in touch.
All fields are required, unless noted as optional.