Skills assessments measure specific skills and knowledge areas to understand candidates' individual strengths and weaknesses and assess job readiness.
Innovative task-specific simulations and capability tests that more quickly and accurately identify the people with the skills to drive your business forward and produce results from day one.
Choose from Our Market-Leading Portfolio
SHL's market-leading portfolio provides far-ranging breadth across roles and industries. We have now added over 200 new skills tests, including powerful language and coding assessments. Areas covered include these and more:
Build a Multilingual Workforce with Language Assessments
We ensure contact centers, BPOs, and global organizations recruit more effectively when linguistic proficiency is paramount. Language assessments include:
Spoken. AI-powered evaluation of the candidate's spoken language skills, pronunciation, fluency, and listening. 
Written.  Auto-evaluate written English in email or essay form, using natural language processing (NLP) and AI.
Comprehension. Adaptive, multiple-choice tests to evaluate language comprehension, grammar, and vocabulary.
Make the Highest Quality Tech Hires with Coding Simulations
SHL's simulations assess real coding ability with cutting edge assessment technology.
Candidates write and correct code in an integrated development environment, enabling you to discover both their proficiency and preferred coding language.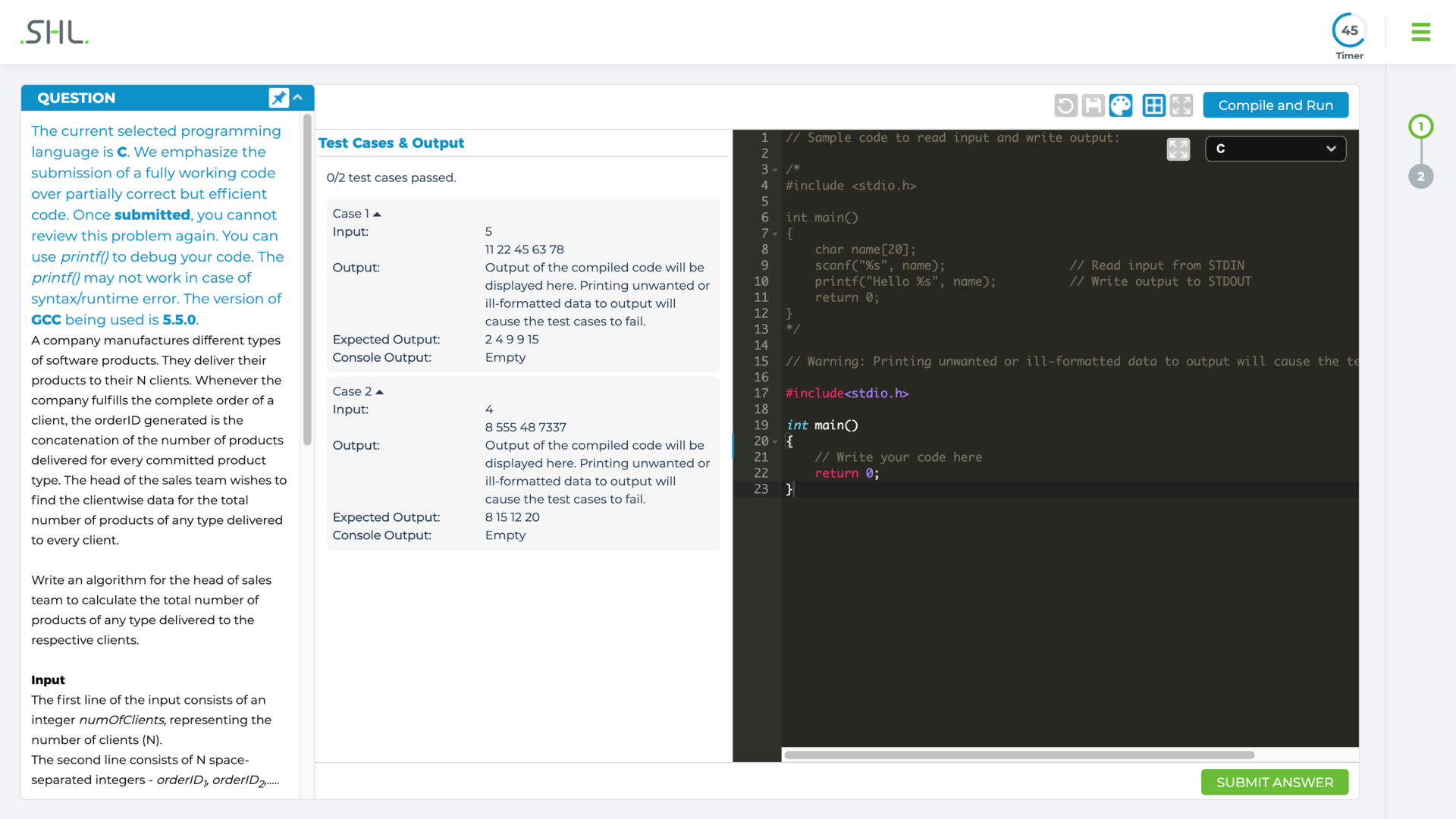 Request More Information About Skills Assessments
Complete the form below and one of our experts will be in touch.
All fields are required, unless noted as optional.