Power Your Talent Management Decisions
Talent Solutions Across the Employee Life Cycle
At a time of unprecedented change, organizations require a holistic talent strategy to outpace disruption and adapt to changing business requirements.  SHL's talent solutions equip you to make unbiased, data-driven people decisions throughout the employee lifecycle, helping you anticipate change, adapt quickly and maximize opportunities.
SHL Solutions Create Competitive Advantage
40+ years

of continuous innovation, proven, science-based assessments, and expert consulting and training.
Professional Services
Our expert teams can help design and implement talent programs to drive performance.
Training Services
Our training program equips organizations with the skills and tools to implement our solutions.
Managed Services
Our team manages the assessment administration to provide a seamless candidate experience.
Integrated Solutions
Our comprehensive enterprise solution integrates a tailored platform into existing systems.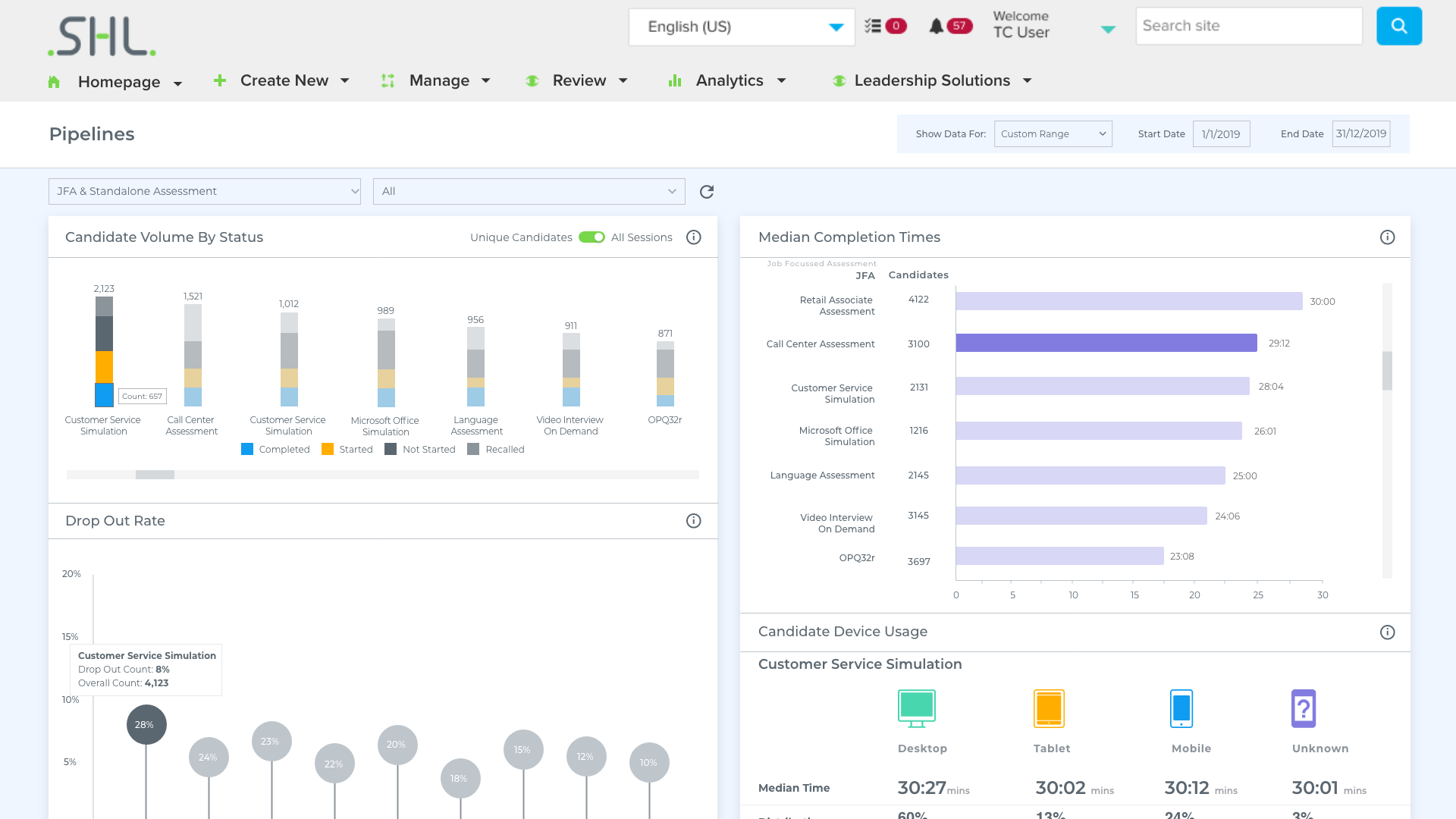 Powered by TalentCentral™
SHL TalentCentral hosts our solutions to provide user-friendly analytics and people insights to help organizations make informed decisions to drive performance.
Request More Information
Let us know how our talent solutions can best help you transform your talent strategy. Complete the form below and an expert will be in touch.
All fields are required, unless noted as optional.