Your recruiters are at their best when they are meeting talent, not laboring for limited insight from resumes, and using valuable time to schedule screening calls.
SHL's Smart Interview On Demand introduces you to thousands of candidates in minutes, each with a personal story to tell, that goes beyond traditional screening. Smart screening, through recorded video interviews, helps you shortlist top talent faster and uncover hidden gems you might have missed.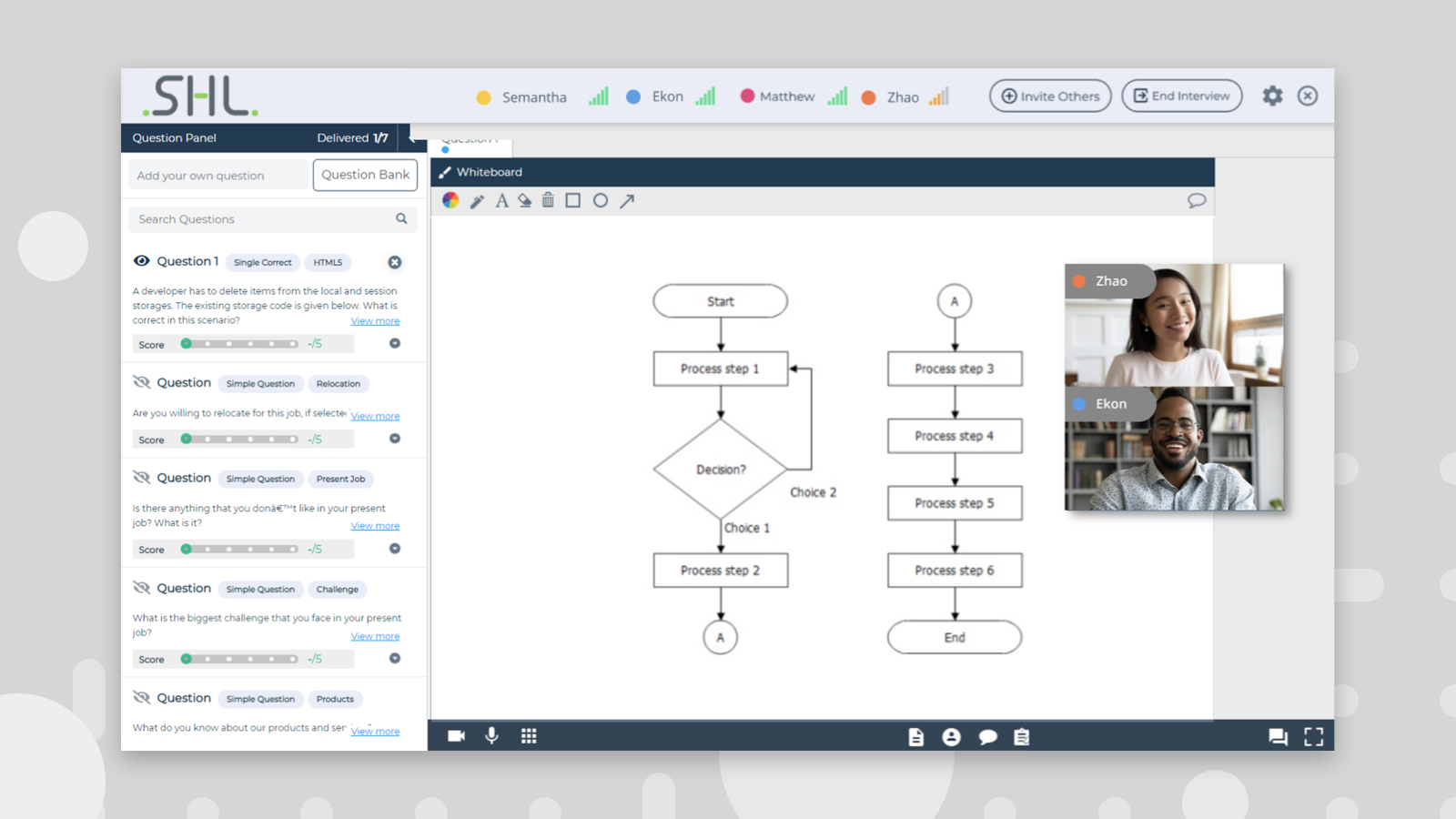 Get to Know the Real People Behind the Resumes with Online Video Assessments
Recruiters simply handpick questions from SHL's expertly curated, job-relevant question bank or add their own questions to Smart Interview On Demand.
Candidates record responses at their convenience, introducing you to the real person behind the resume. Why they would be an awesome addition to your team.
Each response is then scientifically evaluated against the competencies that matter for the role.
Streamline Screening to Get Consistent Insight into Potential
You can instantly share recordings with hiring managers and recruiters and collaborate to consistently shortlist the top talent.
Smart Interview On Demand standardizes how you score candidates responses by using pre-defined evaluation parameters that accurately measure candidate potential. All based on proven people science.
SHL has over 300 people scientists dedicated to ensuring the utmost rigor and validity of our assessments.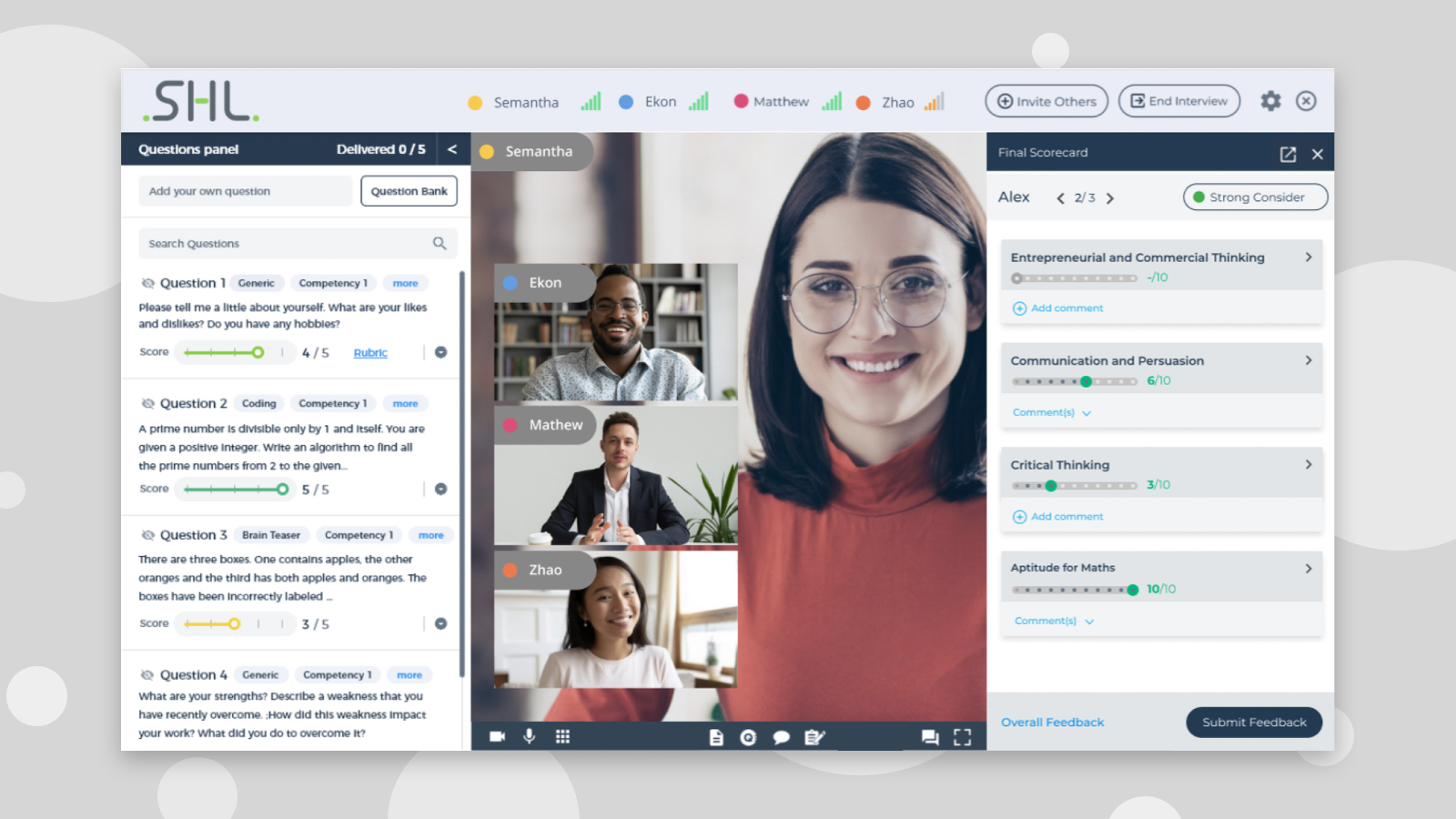 Fully Automate with Transparent AI
Scale your scoring to review thousands of responses in minutes with optional AI. SHL's artificial intelligence uses diverse, validated data sets to guide data-driven decisions and transparently assess competency specific to your role.
We use AI to identify people's talent, not their profile.
Provide an Experience That Delights Candidates
SHL's immersive technology captures candidate attention from the very start with branded, interactive experiences that can be seamlessly integrated with your ATS.
Make your experience memorable for all the right reasons with a clear and informative process that showcases the best of your role and your business.
An Interview Platform Your Recruiters Will Love
Provide recruiters with an intuitive, end-to-end platform for conducting remote interviews, providing effortless screening. Configure in minutes and go deeper by adding any of SHL's unmatched portfolio of assessments to your program.
And once you've shortlisted your top talent, deliver the smartest virtual interview experience and increase conversion rates with SHL's Smart Interview Live technology.
Meet and Exceed Your Talent Outcomes with Smart Interview on Demand
Live video interviews that enable you to identify the right candidates faster and more accurately
Comprehensively evaluate technical concepts and knowledge, covering 200+ IT skills.
Put your assessors, candidates, and employees in the same room, even when they're across the world
Schedule a Demo
Complete the form below and one of our experts will be in touch.
All fields are required, unless noted as optional.