Lessons from Diwali: Embracing Our Successes
Preparing for a breakthrough by focusing on our common goals that have kept our lights glowing.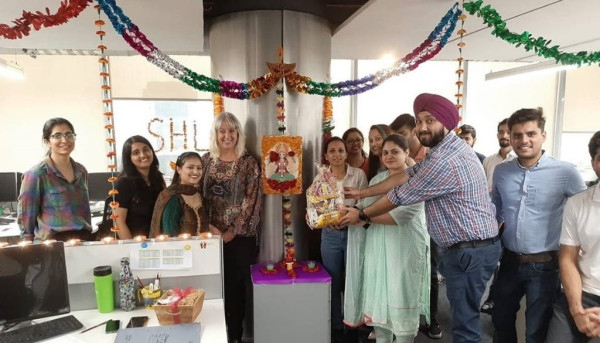 We live in a very diverse world where it is much easier to point at what is different than what is similar. However, it is through our different backgrounds and cultures that we can learn and identify what connects us, sometimes it is a common goal, and other times it is as simple as our humanity. Our differences provide us with a unique lens into our connectedness, and this year more than ever, I think Diwali – A festival of lights, gives us guidance into what connects us.
What is Diwali?
Diwali ((English: /dɪˈwɑːliː/; Deepavali (IAST: dīpāvali) or Divali) is a festival of new beginnings and the triumph of good over evil, and light over darkness.
This year, the celebration takes place a couple of days leading to the 14th of November (Diwali), during this time… "small earthenware lamps filled with oil are lit and placed in rows along the walls of temples and houses and set adrift on rivers and streams. The fourth day—the main Diwali festival day and the beginning of the lunar month of Karttika—marks the beginning of the new year according to the Vikrama calendar."
The celebration is a very special moment for the Hindu, Sikh, and Jain communities and I believe that all of us can learn from this festival. To put this in perspective, the whole world went through a difficult time and we were forced into a state of shock, anxiety, and deprivation as a result of the global pandemic. This pandemic induced one of the hardest and darkest times we have had to live through, and with no indication of when the virus will come to an end, we must keep our lights turned on and not succumb to the sufferings we have endured. It is true, it has been hard, but to survive the adversities and manage to get to we were are now embodies the true spirit of Diwali. The celebration prepares us for some good luck and wellness, to show that we have conquered our hardest battles and we will continue to succeed even when it seems unlikely.
Important Facts about Diwali
Hindus celebrate the return of deities Rama and Sita to Ayodhya after their 14-year exile. They also celebrate the day Mother Goddess Durga destroyed a demon called Mahisha.
Sikhs particularly celebrate the release from prison of the sixth guru Hargobind Singh in 1619. But Sikhs celebrated the festival before this date.
During Diwali, Jains celebrate the moment he reached a state called Moksha (nirvana, or eternal bliss).
For every obstacle we have faced, we must not forget our aspirations and for every hardship, we must remember our achievements. We can only learn to prepare ourselves for the future so that we are not caught off guard when our plans and hopes are derailed, that's how we gear ourselves up for a breakthrough. What will center us, is celebrating our wins, whether small or big, we will celebrate them, so that we can attract that bit of good luck for our next journey.
HAPPY DIWALI. HAPPY DEEPAVALI.