Use Realistic Talent Assessments to Build a Winning Team of Chat Support Agents
Read SHL Labs' latest innovation that can help businesses strengthen their live chat agent hiring strategy and improve customer experiences.
Over the last few years, chat-based support has become the most preferred medium for customers to connect with businesses and is responsible for generating high customer satisfaction and retention. According to Kayako, 52% of customers are likely to remain loyal to a company that offers live chat support. It is cost-effective, with the average cost per contact being less than half of what businesses spend on voice-based channels. Furthermore, one live chat agent can handle more than one customer at the same time—and therefore, a win-win situation for businesses that use live chat agents.
Delivering consistently great customer service through live chat support takes great effort and a lack of quality in hiring as well as poor training of chat support agents yields poor customer experience. Forty-seven percent of customers reported that they have not had a positive live chat experience in the previous month. Poor customer experience led to lost business opportunities, lost revenue, and diminished brand reputation.
We talked to several of our key customers, and the quality of chat support agents remains a key concern even when a large talent pool is available. Upon analyzing further, we discovered that most assessments to hire live chat agents are based on static multiple-choice tests that correlate poorly with on-job performance. Currently, most companies use non-conversational multiple-choice assessments to evaluate candidates. In the assessment, they are presented with a situation and asked to select from a limited set of response options. However, it does not check the candidates' conversational skills (e.g., etiquette, grammar) and problem-solving skills. Moreover, it does not evaluate how well a candidate can manage multiple customers simultaneously.
We set out to solve this problem with a clear objective to help organizations improve their live chat agent hiring: can we help build a realistic talent assessment to screen chat support agents that can measure job competencies critical for this role?
4 Key skills of superstar live chat agents
We performed a job analysis and uncovered the following key skills that top-performing chat support agents need to have:
Positive Conversational Experience: The agent should be able to drive a smooth and effective conversation with the customer and interpret their query or problem.


Problem-Solving: After understanding the problem, the agent should follow due processes (or steps) to solve the problem.


Language Capabilities: The agent should demonstrate appropriate language constructs while communicating with the customers.


Simultaneous Customer Handling: The agent should be able to handle multiple customer queries at the same time.
Next, our task was to figure out how we can create realistic situations (or simulations) to assess the above-listed skills. An ideal scenario would be to let the candidates handle real (or proxy) customers in the real world, and have them evaluated on overall customer satisfaction. However, this would be manual and resource-intensive. Can there be a better way?
SHL's Conversational Chat Simulation
Our Conversational Chat Simulation assessment creates realistic customer situations with the help of AI-powered bots. For example, these bots can be configured to represent typical complaints/queries in different industries, e. g., missing baggage in the airport, lost credit/ debit card, updating records such as address in a customer relationship management (CRM) system, etc.
A typical assessment workflow for a prospective chat support agent (candidate) would be:
A candidate authenticates themselves and enters the assessment workspace.


In the workspace, they can see incoming customer queries. The number of customer queries is configurable but typically more than one to assess a candidate's ability to handle concurrent requests.
The candidate needs to do an open-ended conversation with the customer(s) by understanding their problem and finding a potential solution.


For authenticating the customers and/or searching/updating relevant details, the candidate needs to interface with the CRM systems in the workspace.


After resolving customer queries successfully, the candidate needs to properly close the conversation with the customer(s).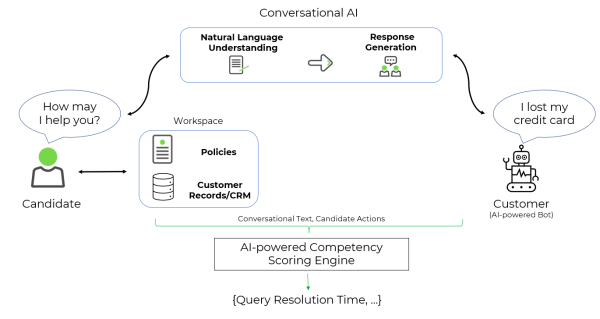 Figure 1: Conversational Chat Simulation Assessment

How our competency scoring engine identifies the best live chat agents
Our AI-powered bot (acting as a customer) helps drive the complete conversation with the candidate outlined in the above setup. Subsequently, our scoring engine analyzes the chat conversations and uses state-of-art Natural Language Processing (NLP) algorithms to measure the candidate's performance on some of the key competencies. These competencies are outlined in figure 2 and represent the skills that we identified earlier as being essential for top-performing chat support agents.
The competency scores allow our customers to rank candidates based on their overall scores as well as on specific competencies. For instance, candidates that have good language skills but could not solve customer problems or queries can be trained to follow due processes.
Now with the SHL Conversational chat simulation, you can have the best talent in customer service, which can enhance brand reputation and customer satisfaction.
Real-world case study: live chat agent hiring
Some of the largest customer service BPOs have been using our conversational chat simulation assessment. Here are some of the insights from one such deployment: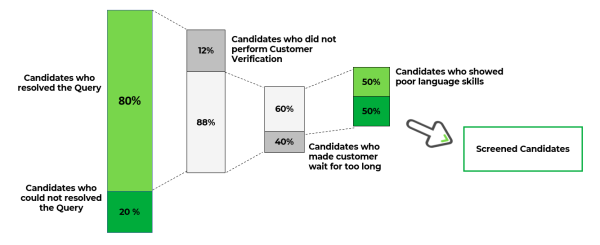 Figure 3: Candidates' key behavior insights from our case study
SHL Conversational Chat Simulation combines AI and a real-world customer servicing pipeline to build an assessment that is close to real-world scenarios. It can help in hiring great live chat support agents who can help you build long-lasting customer relationships.
Conversational Chat Sim is an upcoming product of SHL. Contact us to try it out!

For more information on our innovation, please visit the SHL Labs page and subscribe to the SHL Labs newsletter for updates.