About Company
Leading international engineering consultancy
Offers specialist consultancy services, including building services, civil and structural engineering, and sustainable design
Operates in more than 20 locations in the United Kingdom, mainland Europe, the Middle East and Asia-Pacific
Introduction
Cundall needed to identify people with the potential and skills to lead business growth. Our HIPO solution has helped give the consultancy a stronger leadership pipeline and better target development of all staff, not just the most promising.
The Challenge
Faced with a competitive external talent market, Cundall wanted to ensure it developed strong leaders internally. In particular, it needed a pipeline of talent that could help drive international growth.
Carole O'Neil, partner (HR & Training) at Cundall, comments, "We wanted to give our most promising people development opportunities that would help them grow as individuals and grow the business."
In fact, O'Neil wanted to deploy all the company's talent more effectively. "A better understanding of all our people's skills and capabilities means we can allocate them more effectively to the right roles and better target any development."
Critical talent data also would help the company understand any gaps they needed to fill externally. Cundall saw developing a robust high-potentials (HIPO) program as key to creating a more sharply focused employment value proposition and new hire development program, helping the company attract and retain the best.



Highlights
Identify and develop engineers and associates with the most potential to drive global growth
Embed a "grow your own" talent strategy
Maximize development opportunities for all staff
The Solution
Cundall accessed an SHL diagnostic to assess the maturity of the business's HR function. This helped confirm O'Neil's belief that Cundall needed a particular focus on HIPO identification and development.
The result was the Cundall "Maximizing Your Potential" program. Cundall invited 125 engineers, senior engineers, principal engineers and associates to self-select for the program, which was piloted in the United Kingdom. Cundall then conducted HIPO assessments of personality, motivation and ability, and benchmarked the results against the industry. This was followed by interviews with key stakeholders across the business to assess candidates' engagement.
The results enabled Cundall to identify individuals with the high aspiration and high ability that characterize those with the potential to be leaders today. Cundall also identified those who, with the right development, could become leaders of tomorrow.
O'Neil explains, "The program led us to question our previous assumptions about some individuals and helped us focus on how we develop the wealth of talent within our business. It also helped us put more structure around development plans for people at the early- to mid-career stages. Instead of a one-size-fits-all approach, it's allowed us to be a bit smarter about how we stretch and challenge those people."
The company tailored detailed development program to both groups. The focus was on helping employees build on existing competencies to support the growth of the business in the short-, medium- and longer-term.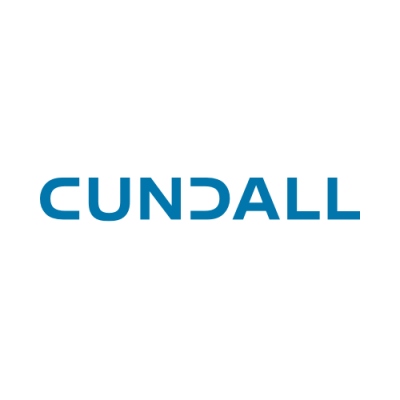 The program has given us a stronger leadership pipeline and is helping us embed a 'grow your own' talent strategy. It's helped us understand exactly what we've got and where.
Carole O'Neil
Partner (HR & Training)
Cundall
The Results
With the "Maximizing Your Potential" program now successfully and smoothly rolled out across the UK business, Cundall has a much better picture of its talent pool. As O'Neil says, "The program has given us a stronger leadership pipeline and is helping us embed a 'grow your own' talent strategy. It's helped us understand exactly what we've got and where."
The program is helping Cundall reduce business risk, as the availability of objective talent data and the ability to focus development more acutely means the company can now be sure that its engineers have the right leadership and management capabilities before they "go live."
O'Neil says it's also helping Cundall think more strategically about how it fills talent gaps externally. "It's given us food for thought about how we recruit for a broader skill set rather than just for immediate needs. As a technology-centered business, we've tended to focus too much on technical skill sets. We want to broaden that to managerial and leadership skills, particularly for mid- or long-term recruiting."
O'Neil and her team are already looking at how they can get even more value from the relationship in the future. "We use SHL a lot already for day-to-day assessments, and with the clear success of the HIPO pilot, we're now likely, with help, to roll that solution out across our entire global business."

Highlights
Stronger global leadership pipeline
Reduced business risk from leadership transitions
Focused development, helping improve staff engagement and retention
Strategically aligned external recruitment
Explore SHL's Wide Range of Solutions
With our platform of pre-configured talent acquisition and talent management solutions, maximize the potential of your company's greatest asset—your people.