About Company
Pioneers in assisted reproductive treatment and technology
Headquartered in Sydney, Australia, with global distribution
Established in 1986
Approximately 400 employees
Introduction
Faced with the pressures of increased competition and business diversification, Genea leveraged SHL's talent assessments and leadership development program to change mindsets and build a leadership team that takes a broader view and collectively drives results.
The Challenge
Faced with rapid growth and globalization in the fertility industry, Genea recognized it needed to evolve if it wanted to maintain its position as a high-end provider. Patients always had high expectations about actual medical results; now, the wrap-around care they received and their overall patient experience were increasingly important. The pace of work had also changed, creating a need to respond more quickly to customer feedback and adapt to a changing regulatory environment.
Alongside these changes in the external environment, Genea was diversifying into new countries and product lines, away from the legacy core business of fertility clinics and into medical devices. These changes created a clear need for a different leadership approach— one that the organization had to address if it were to continue its success.
HR Director, Andy Brown commented, "From our internal employee engagement surveys, we knew that our leaders needed to partner with each other more strategically both across functions and business units. This had become a critical business issue for us.
We are always striving for improvement in our continuity of care, and the competitive advantage of our diversification strategy was based on business units being able to work well together. But we were struggling to get some parties on board.




Highlights
Sustain growth in a changing internal and external environment
Grow collaborative, networked leaders for today and the future
The Solution
Genea introduced the SHL's Enterprise Leadership solution to support a shift toward a network leadership outlook—moving away from a narrow focus on achieving outcomes for leaders' own business units and teams to finding ways to work across the growing organization to deliver greater commercial outcomes.
SHL's assessments were deployed for 30 senior leaders to provide a detailed, data-driven view to compare against the drivers of Enterprise Leadership at both individual and organizational levels. Leaders received feedback on their assessment results, which drove awareness of their leadership style preferences. This focus helped everyone target particular areas for improvement during the workshop development sessions.
"We wanted to objectively assess how our leaders were operating to get a baseline, and to demonstrate to the board which issues we were trying to address. We felt this approach would hold up a credible mirror to the group and help us gain buy-in for what we wanted to achieve," Brown continued.
After the assessment phase, the program continued with a face-to-face SHL Enterprise Leadership Academy learning workshop, followed up with virtual support resources and internally-driven support groups. The development goals of the program were to shift leaders toward an Enterprise Leadership approach, help them make better use of time, execute decisions more strategically, and utilize others within the organization more effectively.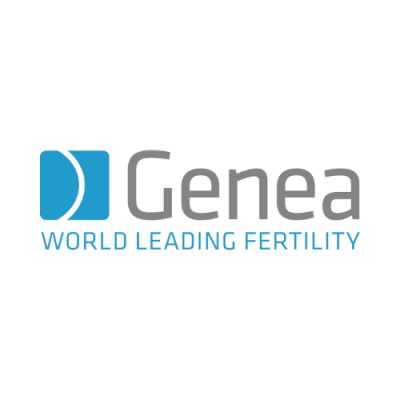 The program content was highly relevant and linked very closely to our business objectives. Coupled with the high level of practical tools provided, we've seen a significant uplift in individual and organizational performance.
Andy Brown
HR Director
Genea
The Results
Based on ratings before and after the program, Genea has seen a significant shift toward the Enterprise Leadership mindset and behaviors. Participants' leaders report:
A 49 percent uplift has been observed in the leadership team's ability to create a team/business unit strategy that supports other business units as well as the organizational strategy.
Almost double the number of leaders now proactively communicate with leaders in other business units to identify and share best practices and to navigate emerging challenges before launching new projects.
More than three-quarters of leaders share their work and lessons learned with others in the organization working on similar projects, compared with just over half before the program.
"By adopting an Enterprise Leadership mindset, our leaders have formed collaborative, cross-functional partnerships that have shared value clinically, scientifically, and commercially. Engagement levels have lifted as leaders have exposed their teams to the 'big picture,' inspiring autonomy and innovation," Brown reflected.
As a result of this success, Genea is now working with SHL on the second cohort of middle managers, first-line leaders and functional experts, adopting the virtual Enterprise Leadership Activation program. Participants from the initial cohort are supporting the program as internal mentors and champions to help increase the impact.


Highlights
Objective view and understanding of leadership bench capabilities
Reduced leadership capability gap
Tangible shift toward Enterprise Leadership mindset and behaviors
Increased leader capability to drive competitive advantage from diversification strategy
Explore SHL's Wide Range of Solutions
With our platform of pre-configured talent acquisition and talent management solutions, maximize the potential of your company's greatest asset—your people.