About UHBW
UHBW's mission is to improve the health of the people in the community by delivering exceptional care, teaching, and research every day
They have a workforce of over 13,000 staff, delivering over 100 different clinical services across 10 different sites to serve a core population 500,000+ people
The Trust is Care Quality Commission (CQC)-rated 'Outstanding'
Introduction
UHBW used SHL Video Interview to quickly fill 100+ vacancies created as a result of the COVID-19 pandemic.
The Challenge
UHBW were required to quickly fill over 100 new vacancies across their 10 sites to meet the demands created by the COVID-19 pandemic. These roles spanned across nursing, cleaning and catering.
The Trust's usual hiring process consisted of monthly face-to-face interviews and assessment centers involving up to 40 candidates. These processes had been rolled out across numerous staff groups within the Trust so it was considered a robust and reliable structure. However, with social distancing measures suddenly put in place UHBW had to adapt and evolve. With 300 candidates already lined up for assessment, the Trust's first adaptation involved telephone interviews with every candidate, but this soon proved time-consuming and laborious, requiring the recruiters to administer up to 15 telephone interviews a day. As a result, both parties were unable to show their best selves, which affected the efficiency and effectiveness of the operation.
Meanwhile, roles in nursing, catering and cleaning, especially those in the 'flexible' workforce, had been notoriously difficult to recruit for, with language barriers and other life commitments commonly cited as challenging factors.
As a CQC-rated 'Outstanding' Trust, UHBW are digital leaders in the space. It became apparent that true transformation was necessary to keep recruitment strategies relevant and reactive. The Trust needed new tools to continue to assess accurately and fairly, but also efficiently, in their new working environment.

Highlights
100+ new vacancies needed to be filled at speed
Social distancing measures prevented usual recruitment processes involving assessment centers and face-to-face interviews from taking place
Difficult roles to recruit for as they are part of a 'flexible workforce' and English is not a first language for many applicants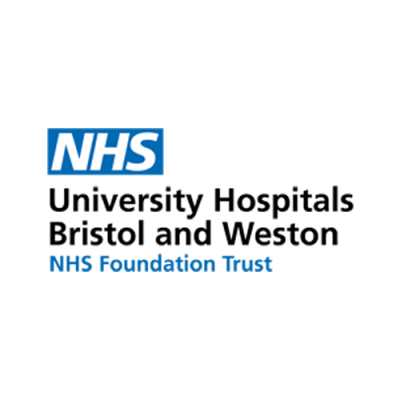 The video interview system is so easy and efficient to use. You don't need to sit and monitor what's going on – you just set up the interviews and then dip in and out of the evaluation at a convenient time, so it's been a huge save on resourcing and we can do the job to the best of our ability.
Hannah Parker
Talent Acquisition Specialist
NHS University Hospitals Bristol and Weston
The Solution
Throughout 2019, SHL had been working on virtual offerings and in March 2020, accelerated the development as a result of the disruption that the global pandemic was causing to talent programs. These solutions were offered free of charge for some time to help organizations adapt to the new world of work.
SHL partnered with UHBW to deliver a video interviewing solution. We had three key areas of focus: efficiency, effectiveness and experience. The solution that we chose minimized time that the team spent on phone screening, increasing efficiency; produced consistent assessments that gathered deeper insights across a broader set of candidates, increasing effectiveness; and offered candidates flexible timings, video or audio formatted questions and assurance of fairness, improving their overall experience.
Due to the time sensitivity of this requirement, SHL and UHBW were able to get the entire solution scoped and delivered across two virtual meetings, within 3 days.
After just 1 week, UHBW started to reap the benefits of moving their recruitment process to the virtual world, particularly in resource savings. Live assessment centers, which typically required up to three hours for six people, have now been reduced with video interviewing to just 1.5 hours for one person.
After initial set up, candidates are automatically invited to take part in the video interview. Without further intervention from the UHBW team, the candidates completed their video assessments, and the assessors have been able to make an unprecedented 12 offers in just one afternoon. Across three weeks, over 60 individuals completed the interviews, which resulted in 30 offers.
The Trust has reported a 66% reduction in time it takes to make a decision on every candidate, leading to further benefits of a higher job acceptance rate. Meanwhile, candidates describe the experience easy-to-use and highly engaging.
As the Trust continues to process the applications received for these emergency vacancies with their new solution, UHBW are also reassessing how best to approach all recruitment processes on a longer-term basis to roll out across different staff groups.
Highlights
UHBW made 30 offers in the first 3 weeks of using the video interviewing tool
What used to take up to 3 hours and 6 people in an assessment center now takes 5 hours for 1 person through video interviews
Increased job acceptance rate due to the 66% reduction in decision making time (based on 30 minutes down to 10 minutes as quoted on the webinar)
Explore SHL's Wide Range of Solutions
With our platform of pre-configured talent acquisition and talent management solutions, maximize the potential of your company's greatest asset—your people.