Get to Know Enterprise Leadership Development
SHL's solution uses people science and data to uncover skills gaps and target development needs.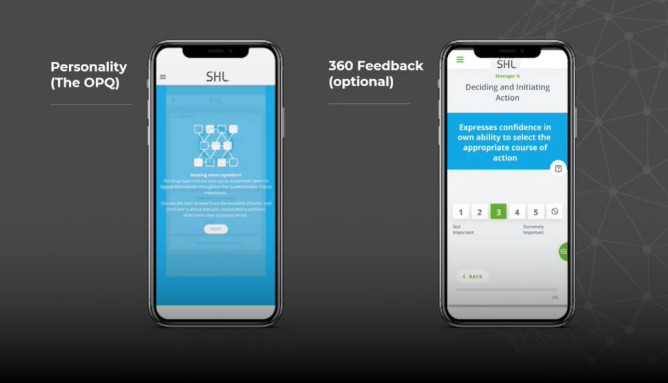 Employee Experience
Take an interactive tour of your leader experience, from personality assessment to development recommendations.
2–3 Minutes
Insights Dashboards
Take an interactive tour of your insights dashboard to experience the power of all your talent analytics in one place.
2–3 minutes
Detailed Walkthrough
Watch this demo to discover how to target leader development. This video covers assessments, development reports, and the insight dashboard.
9 minutes
Watch Walkthrough

SHL's Enterprise Leader Development solution includes assessments to gather employee data, and a real-time dashboard to highlight skills gaps among individuals and groups.
Explore SHL's Wide Range of Solutions
With our platform of pre-configured talent acquisition and talent management solutions, maximize the potential of your company's greatest asset—your people.