Get to Know Succession Planning
SHL's solution matches a leader's ability, potential, and experience to the context of a role to increase the accuracy of succession planning decisions by 4x.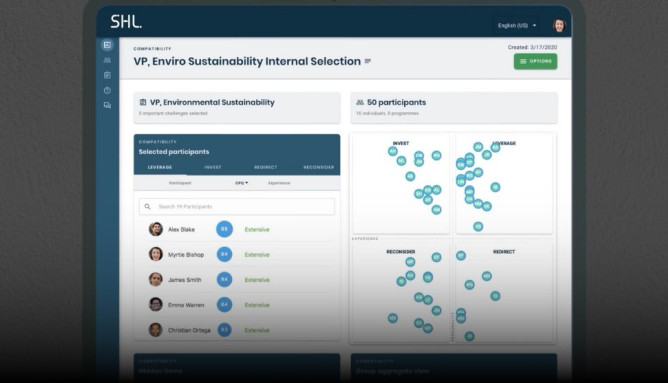 Insights Dashboards
Take an interactive tour of your insights dashboard to experience the ability to make reliable succession decisions, in-house.
2–3 minutes
Detailed Walkthrough
Join John from our Solutions team and discover how to build talent pipelines with objective data. Helping you achieve your DEI strategy and talent retention goals.
10 minutes
Watch Walkthrough

SHL's Succession Planning solution uses assessments to gather data on ability, potential, and experience.
Explore SHL's Wide Range of Solutions
With our platform of pre-configured talent acquisition and talent management solutions, maximize the potential of your company's greatest asset—your people.