Best Practice Guide
Best Practice Guide for Competency Framework Template
Tips for building a competency framework template that will help you unlock potential in your organization.
Does your Competency Framework align with your organization's vision and strategy? Are the structure and content clear and accessible? Review it today to ensure you are driving the right behaviors to achieve objectives.
Creating a competency framework template that aligns to your organization's needs is essential for driving the right behaviors and achieving objectives. But what does 'good' look like? Read SHL guide to explore the seven principles to ensure your competency framework is fit for purpose and meets best practice standards.
Read Guide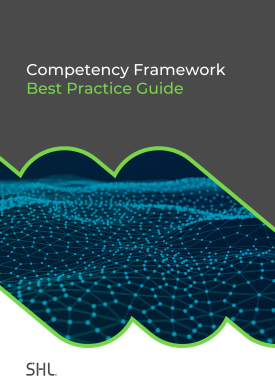 Ready to create your competency framework template?
Understand what 'good looks like' for your organization with SHL comprehensive Competency Framework.
Explore SHL's Wide Range of Solutions
With our platform of pre-configured talent acquisition and talent management solutions, maximize the potential of your company's greatest asset—your people.