The emergence of ChatGPT and other conversational AI tools has raised questions about the application, opportunities, and risks for organizations, and what it means for the world of work.
As the research on generative AI and AI-based chatbots constantly evolves, our perspectives and understanding will continue to expand. As the leader in global assessments, SHL has concluded a large-scale, systematic investigation of SHL assessment to evaluate the potential of AI-based content-generating tools for improving candidates' assessment scores.
Our aim is to assist talent leaders in overcoming the pressing challenges by sharing our current explorations.
Read our 'SHL's Exploration of ChatGPT' eBook to discover:
Can ChatGPT or other AI chat tools be used to improve talent assessments scores?
How do SHL assessment tools prevent cheating?
How should HR processes and practices evolve with the introduction of ChatGPT?
Read eBook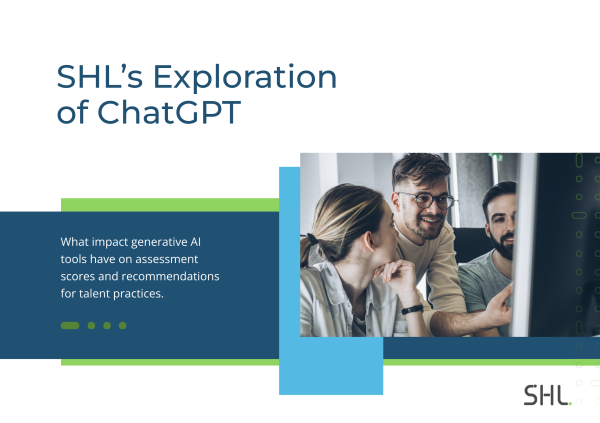 Find Out More
Contact us to learn more about how we can help you leverage the power of people through science and technology.
Contact Us
Explore SHL's Wide Range of Solutions
With our platform of pre-configured talent acquisition and talent management solutions, maximize the potential of your company's greatest asset—your people.