Measure performance and potential with 360-degree feedback.
SHL's 360 measures individual past performance and future potential, using a unique combination of multi-rater feedback and personality assessments. Gain a holistic view of your people, provided by your people.
Strengthen talent decisions with peer review data.
The data gathered from 360's feedback and personality assessments can be used to support multiple talent decisions. Efficiently develop and mobilize talent in line with your strategic goals.
Engage employees and teams with 360.
360's powerful data visualizations provide aggregate and individual views of performance and potential across multiple groups. Empower teams and participants to own their professional growth, and drive performance and retention.
Increase the impact of your talent initiatives.
360 evaluations make sure essential input, data and clarity from peer review contribute meaningfully to important talent decisions.
A New Way to Look at 360
Our mobile-optimized, multi-rater feedback tool creates data visualizations that look back to clarify performance, and forward to understand potential.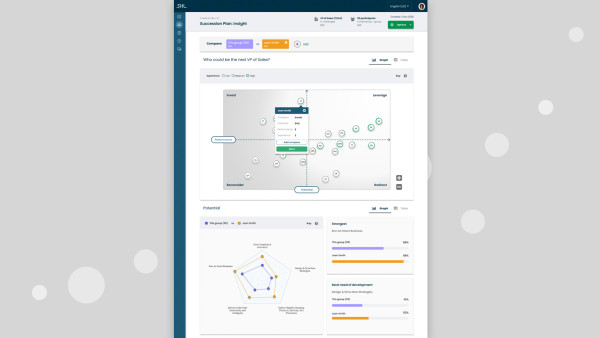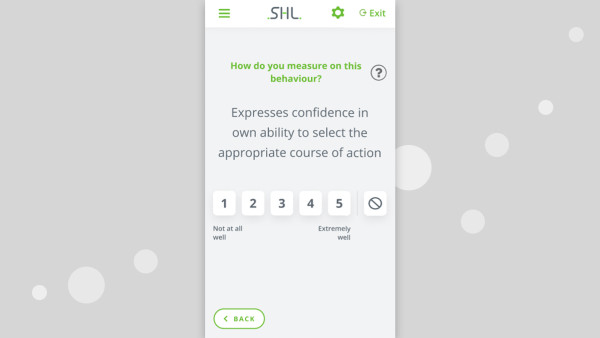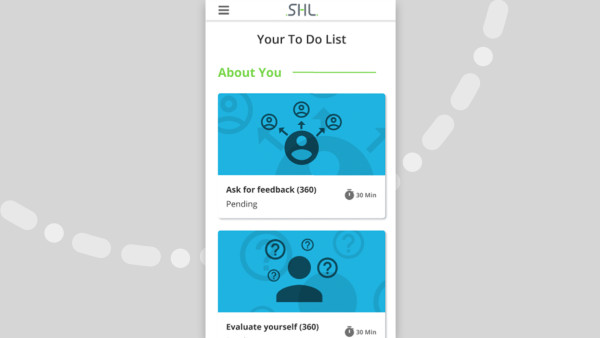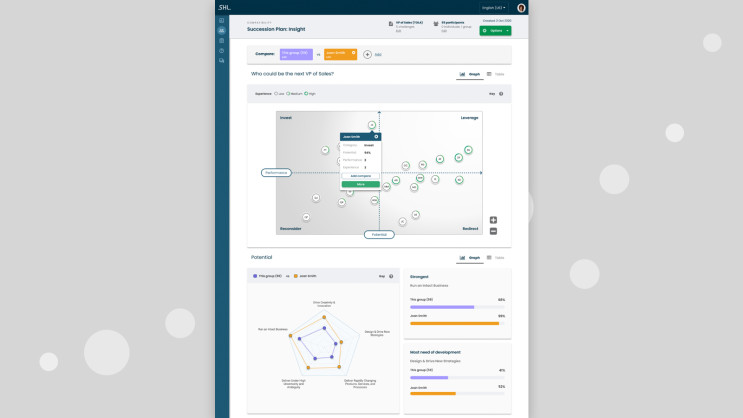 Actionable Talent Insights
Data visualizations align strategic talent decisions to business priorities. Access thoughtful insights from different stakeholders, then produce digestible reports that empower individuals to set plans and own their own development.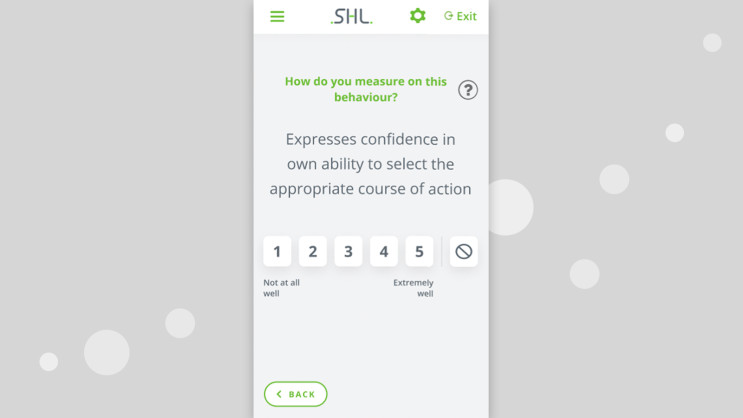 Assessments Grounded in Science
Validate performance by utilizing SHL's competency-based question banks, or optionally customize questions to assess against your own proficiency framework. Combine competencies with scientifically robust personality assessments to confidently predict individual and group potential.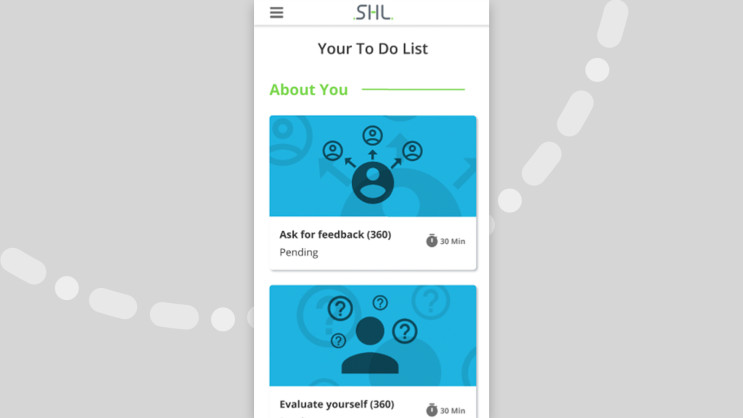 Engaging Experiences
Our intuitive, mobile-first design creates sleek, captivating experiences, accelerating rater response and improving completion rates. The customizable UX features your brand logo and color palette, with questions available in more than 30 languages.
Transform Your Talent Decisions
Make smarter talent decisions with SHL's award-winning experiences, unrivaled assessments, data-driven people insights, and world-class service.