SHL Coding Simulations help reduce false negatives by 45% and improve hiring signals across programming ability, solution logic, time complexity, and industry-accepted best practices.
45% More Qualified Software Engineering Candidates in the Hiring Funnel
Widen your technical talent pipeline without compromising quality of hire.
Go Deeper to Assess and Score the Logic of the Candidate's Solution
Candidates use code stubs to reduce time spent in the assessment and simulate a familiar coding environment.
Available for Software Architect, Software Developer, DevOps, Quality Assurance, Data Science, Data Engineering, Full-stack, Front-end, Backend, and more roles.
Assess, Interview, and Hire Faster
SHL's coding skills assessments and interviewing platform use preconfigured questions and tests that produce scores aligned to your hiring bar.
Easy-to-interpret candidate scores and detailed code replay help teams agree on what makes a strong candidate and quickly make hiring decisions.
Easy to Use for Candidates and Recruiters
80+ ATS integrations ensure data and process consistency.

Custom question authoring available to address unique skillsets or select from 500+ pre-configured tests.

Access all assessments and interview scheduling in a platform unique to each candidate.
How Our Coding Simulations Work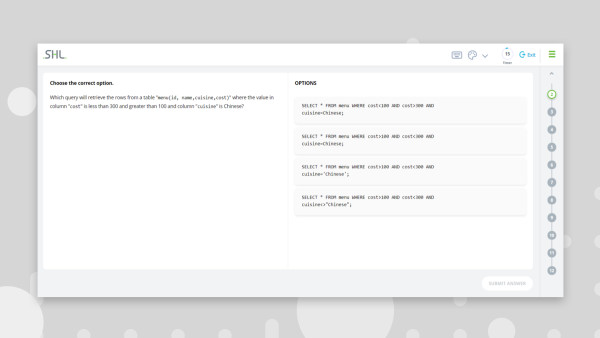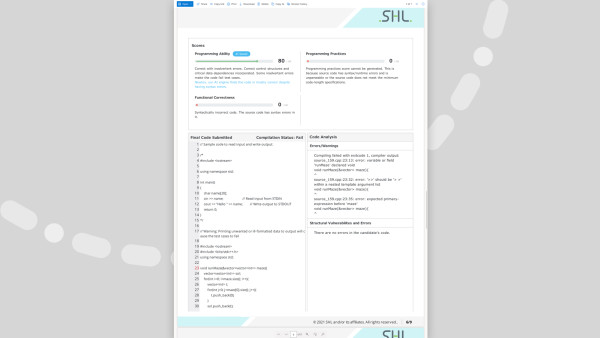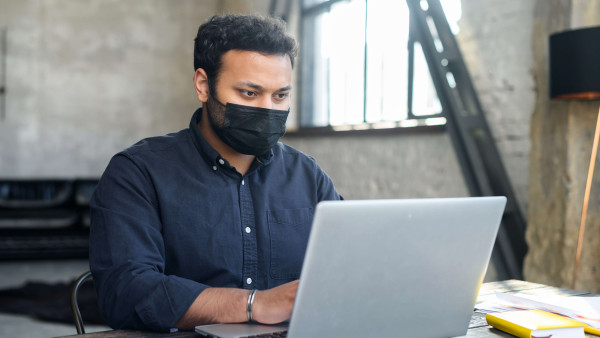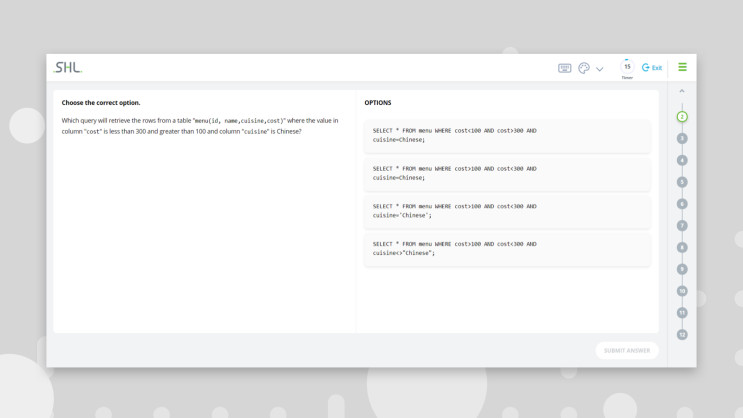 SHL's online coding tests provide a real-life problem for technical candidates to solve. Applicants run, test, and compile their own source code in our IDE to crack it, resolve any errors, then submit their solution for scoring.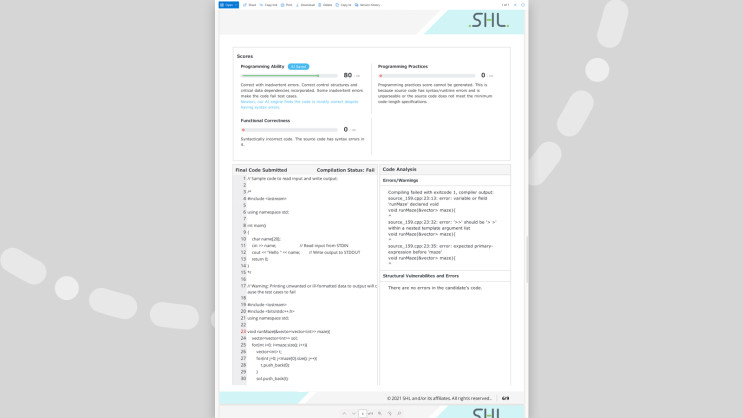 The coding skills assessment scores the logical correctness of each candidate's code using a robust dataset as a benchmark. Hiring teams receive scores and a detailed report on their coding ability and advance capable software engineers through to the next stage.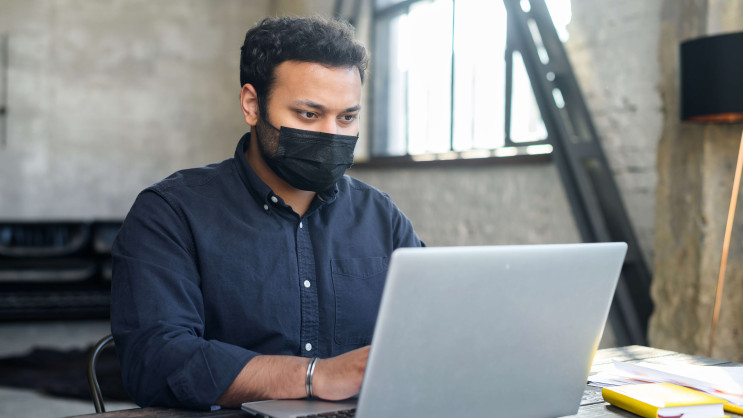 Technical recruiters and hiring managers conduct interviews with candidates who met the hiring bar using Smart Interview Live Coding. Simply use our question bank to identify questions and tests that are relevant to the role.
Power your people's journey with SHL talent solutions.
Transform Your Talent Decisions
Make smarter talent decisions with SHL's award-winning experiences, unrivaled assessments, data-driven people insights, and world-class service.