An Immersive Experience with Smart Interview Live: Coding
SHL's live coding interviews use a real-life integrated development environment and can assess ability in python, SQL, C, Java, and 50 more programming languages.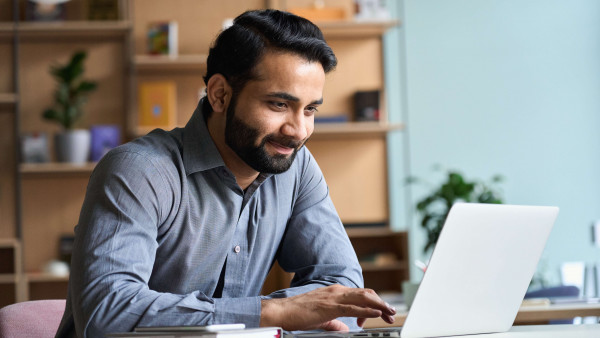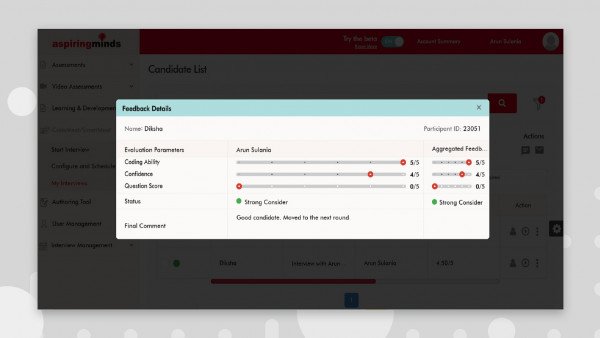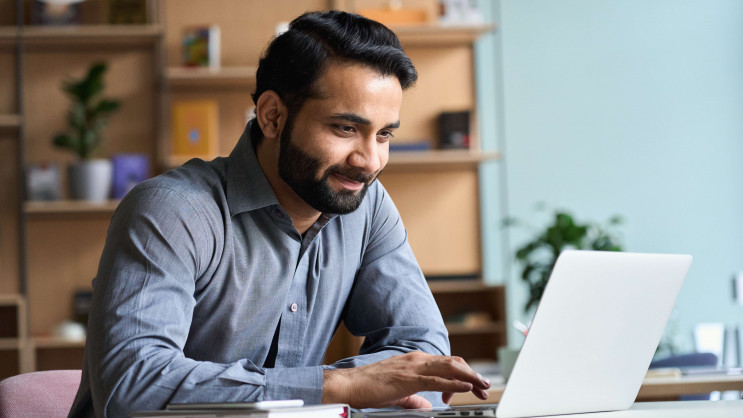 Interact with candidates in real-time.
Conduct live audio and video interviews with structured evaluation. Use live chat, audio, and whiteboarding to engage candidates and provide direction whilst testing their programming skills. Add feedback and comments during the interview.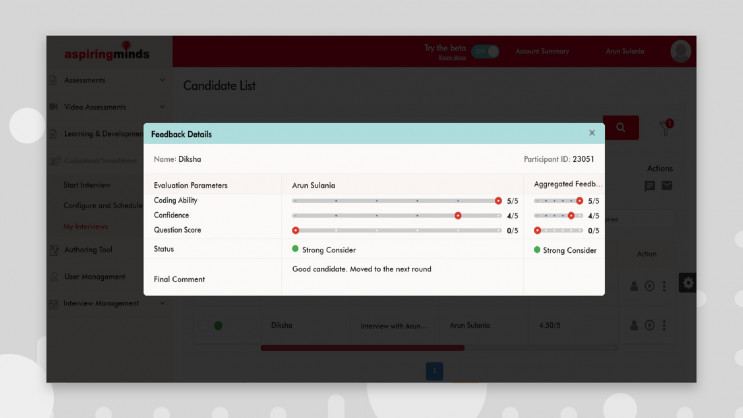 Capture interviewer feedback.
Interviewers can conveniently annotate various aspects of the online coding test including the code, whiteboard, discussion, and make it available for future reference.
And of course, a full playback is available of the entire interview.
Transform Your Talent Decisions
Make smarter talent decisions with SHL's award-winning experiences, unrivaled assessments, data-driven people insights, and world-class service.