Outcomes Based Assessment
Demonstrate the Value of Your Talent Strategy
Investing in talent is a leading priority for any organization
But investing in the tools and technologies that help identify the right talent isn't always top of the list. Why? Because what matters to any board is seeing a quantifiable return on investment.
That's where we support you. SHL's Outcomes Based Assessment provides the numbers that demonstrate the true value of your people strategy. A positive, quantifiable impact on outcomes such as greater diversity, improved quality of hire and boosted productivity. 
Numb3rs Speak Louder than Words
Discover how Outcomes Based Assessment can have a tangible, quantifiable impact on your organizational success.
That's how many female graduates were hired by Bombardier after they used our Verify G+ assessment – even though only one-fifth of all applicants were women.
New joiners who scored highly on our assessment were this much more likely to keep their jobs for the first four months of working at a global telecoms company.
That's how many millions of pounds we've helped one City Council to save. How? By enabling them to identify and promote internal talent instead of recruiting externally.
Brand Strength
Increase the strength of talent attraction in volume, quality and alignment to the company culture
Stakeholder Engagement
Enhance the level of stakeholder engagement to advocate assessment use for selection and development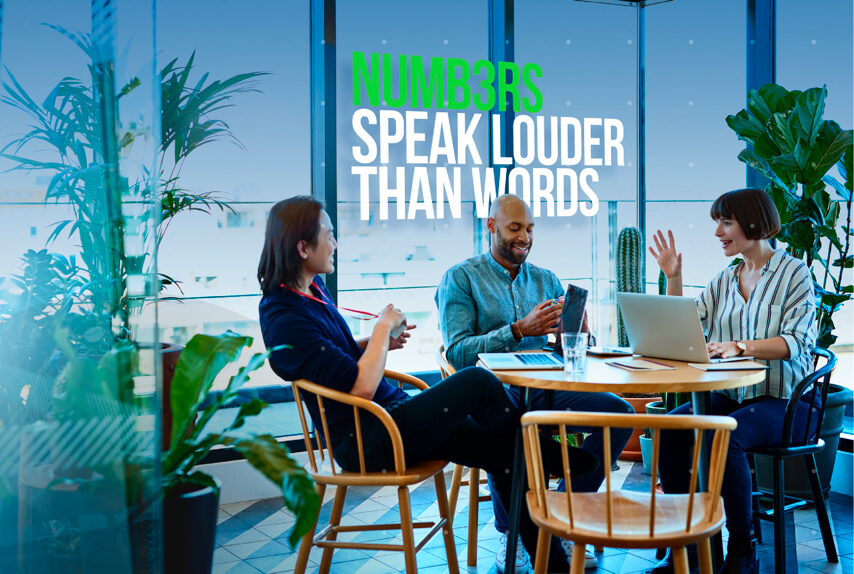 Candidate Experience
Ensure a positive and engaging candidate experience
Engagement & Retention
Understand drivers of increased employee engagement and retention
Process Quality
Ensure the implementation of consistent processes and evaluation of fair practices
Quality of Hire
Improve the quality of hiring decisions based on stakeholder view and analysis
Productivity
Understand drivers of increased employee productivity
Internal Mobility
Use assessment to enable internal talent mobility
Diversity
Grow your assessment capability to recruit, develop and retain a diverse workforce
Efficiency
Optimize efficient use of time, resources, and money
Schedule a Demo
Do you want to learn more about our Outcomes Based Assessment approach? Complete the form below and an expert will be in touch.
All fields are required, unless noted as optional.