What Do Agility, Diversity, and Digitalization All Have in Common?
Answer: People. Find out why organizations must focus on agility, diversity and inclusion, and digitalization in order to flourish in the new world of work.
"The future of work is now" was the rallying cry at our recent event. Hosting around 100 HR professionals at The Ham Yard Hotel, London, U.K., the agenda for the afternoon explored how companies can drive productivity through data-driven people decisions.
We hear about and experience the rapid changes in the world of work on a daily basis. Whether it's through technology, automation, data or science – it's happening all around us. We're seeing rises in data and science related roles, PWC forecasts a rise in digital officers, data scientists and cyber-security roles and the World Economic Forum predicts that by 2027 the majority of the US workforce will be freelance as work becomes more virtual and the gig-economy booms.
Yet, despite these rapid advances, productivity levels for the UK, Ireland and globally have plateaued. The stage was set for the rest of the event.
The agenda for the afternoon was packed with guest speakers, colleagues from SHL and smart questions from our guests in HR to help unpack the issue of productivity through three different lens, agility, diversity and digitalization.
Journalist and broadcaster, Declan Curry, set the scene with a macro view of the economic factors affecting the U.K. productivity levels, he explained how Brexit and technology are impacting the workforce today and framed the opportunities that are emerging for us.
Sonia Allinson-Penny, a specialist in culture, leadership development and psychometrics, took to the podium next to share insights on the important role HR has as "Navigators" to guide business partners and enable organizational agility. She closed the session explaining that as change is a constant, organizations and HR will only flourish if they are able to anticipate change and equip teams to adapt.
The importance of employee diversity
Denis Doolan, Chief Organizational Excellence at the Special Olympics, gave a moving and practical illustration of how Diversity and Inclusion is helping firms all over the globe to improve productivity. He highlighted real-world examples of tangible business gains delivered through companies and their people embracing different perspectives, approaches, backgrounds and mindsets. Denis implored the audience to be "as diverse as you can in your thinking about employee diversity".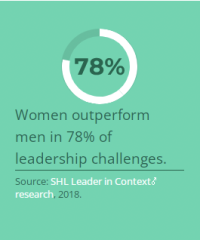 Next up was a passionate panel debate that explored the impact of digitalization on HR and the workforce. Led by Declan Curry between Sonia Allinson-Penny and
Andreas Kyprianou
, Head of EMEA Talent Practice at Bank of America Merrill Lynch. They discussed a wide range of issues from the emergence of new roles to the fear associated with digitalization and the opportunities it creates to transform the employee experience. Both panelists were united in believing that digitalization presents a fantastic opportunity for HR to play a critical and strategic role in helping organizations to fully realize this potential.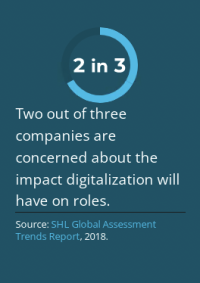 Rounding out the conference, we were joined by Andrew Scott, Professor of Economics at London Business School and co-author of The 100-Year Life to hear his perspective on opportunities and challenges that the age of longevity will create. Gone is the era of the three-stage life – education, career, retirement – and in its place a new world where individuals need to work for significantly longer, raising a central question as to how individuals and organizations can sustain productivity and well-being? The session encouraged delegates to consider this paradigm shift not only from a professional and organizational perspective: how can we facilitate career transitions, multi-skilling, life-long learning in our businesses? And also as individuals, how will I finance living for longer? Can I really do this job until I'm 75?
So what do agility, diversity and inclusion, and digitalization all have in common?
Firstly, they're all people factors that organizations simply must prioritize in order to thrive in the future of work. The fourth industrial revolution is upon us and the way we work is changing at a pace many of us have never experienced before. Secondly, these three factors all present great opportunity to transform productivity, but, this will only be realized by the businesses who can connect their people to this mission.
The future of work is now and we, as HR professionals, have, arguably, the best opportunity to be the strategic force behind this: Helping our organizations to anticipate trends and mobilize talent accordingly; proactively building diverse teams to drive thought leadership and sustainable growth; and truly harnessing and accelerating the potential of digitalization through people.
Drawing the event to a close, we wanted to acknowledge and celebrate the transformations that HR teams are leading for their organizations. A huge congratulations to winners:
AstraZeneca

for their Leadership Transformation
Leonardo

for their Innovation in Pre-Hire
GKN

for the Best Participant Experience
Deutsche Bank

acknowledged for Most Inclusive Assessment Solution
Nationwide Building Society

for their Innovation in Post-Hire
Thomas Cook

recognized for Most Innovative Use of Assessment Technology implementation
Book a demo with our experts so we can help you mobilize critical talent.