Get to Know HIPO Identification
SHL's solution uses people science and data to find true high potentials. That's those with a high level of aspiration, ability, and engagement.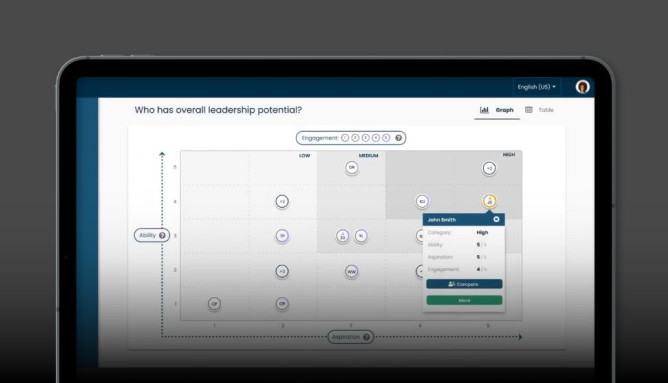 Employee Experience
Take an interactive tour of your employee experience, from assessment to development.
2–3 Minutes
Insights Dashboards
Take an interactive tour of your insights dashboard to experience real-time HIPO identification.
2–3 minutes
Detailed Walkthrough
Step through each aspect of the SHL high potential employee identification solution. Discovering how to double talent retention in this critical population.
12 minutes
Watch Walkthrough

SHL's High Potential Identification solution uses scientifically valid assessments to measure each of these three characteristics and then delivers real-time insights via a dashboard.
Explore SHL's Wide Range of Solutions
With our platform of pre-configured talent acquisition and talent management solutions, maximize the potential of your company's greatest asset—your people.