In our recent "Using People Insight to Make Hybrid Work" report we shared our key insights to help organizations enable genuine progress in the next phase of hybrid work through data-led approaches to talent acquisition and talent management.
SHL's "Action Checklist for Talent Management in a Hybrid World"—a hybrid working manager's guide—breaks down five steps, with action items in each step, to help leaders and managers create meaningful employee experiences, develop and mobilize talent to build sustainable hybrid workplaces.
Read this five-step guide and learn how to:
Commit to fair and transparent talent processes using objective data.
Critically evaluate your culture, prioritizing trust and belonging.
Facilitate continuous learning and connection.
Re-define the role of managers, empowering them to lead with empathy.
Build objective and dynamic people data to optimize organizational agility.


Discover our collection of best practices for building and sustaining a successful hybrid work culture.

Find Out More
Learn how SHL's solutions can help you manage and mobilize talent in a hybrid world.
Contact Us
Download Guide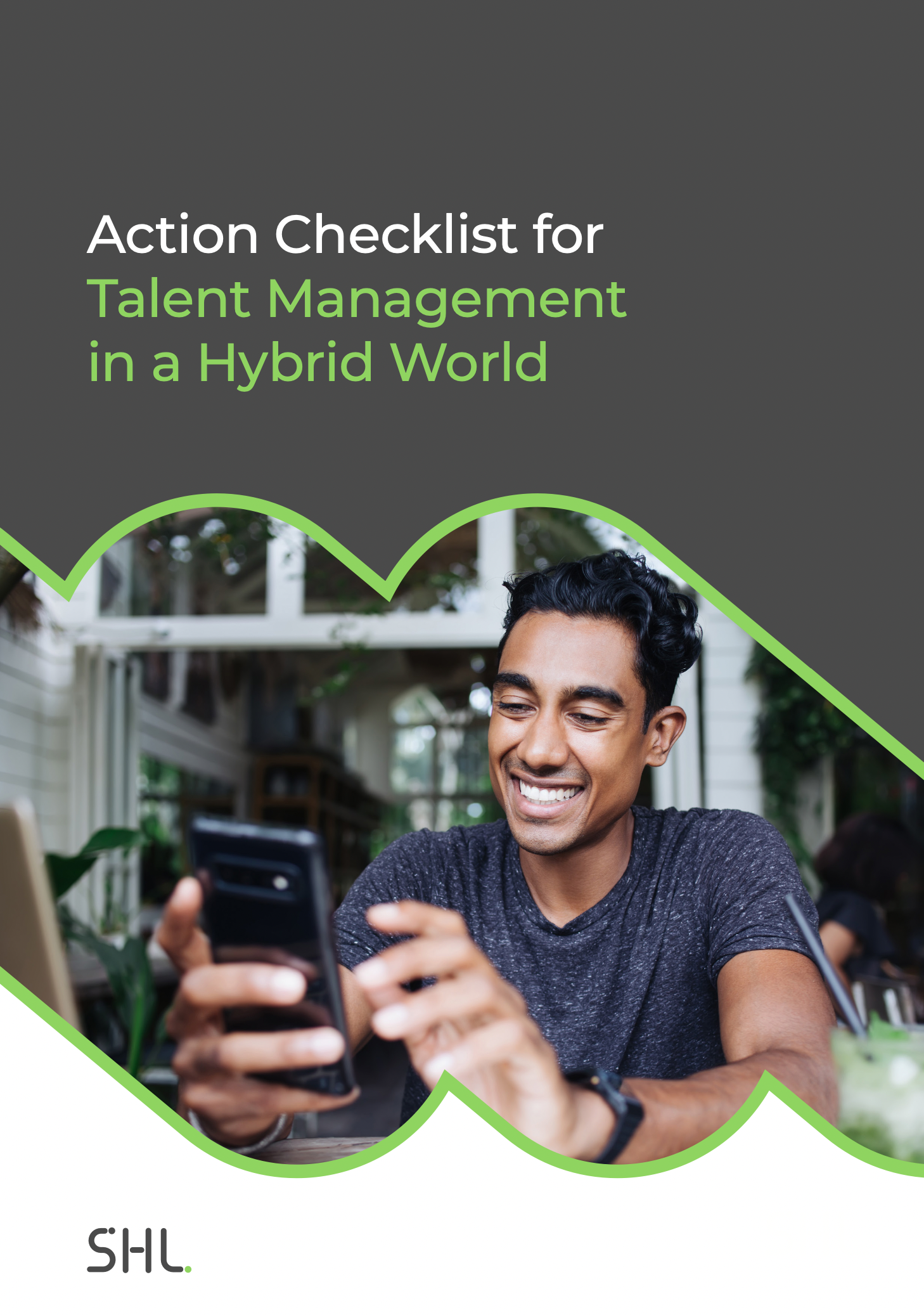 Explore SHL's Wide Range of Solutions
With our platform of pre-configured talent acquisition and talent management solutions, maximize the potential of your company's greatest asset—your people.