As the graduate job market continues to evolve, identifying the key competencies leading to success helps organizations to make data-driven development investments that increase ROI on their graduate hiring program.
SHL's previously published white paper 'An Exploration of Graduate Profiles by Region' showed that the typical profile for a graduate entering the workforce today is characterized by three key areas of strength and development. Based on these insights, SHL has conducted extensive research to identify the eleven key competencies that lead to success in graduate roles across nine different industries.
Read SHL's 'An Exploration of Graduate Profiles by Industry' white paper to discover data-driven insights to help your organization's graduate hiring, retention, and development initiatives and answer the following questions:
Do graduates entering the job market have what it takes to thrive?
How does the graduate competency profile differ by type of industry?
Are organizations providing graduates with the right opportunities to succeed through roles and environments based on their behaviors?
Download White Paper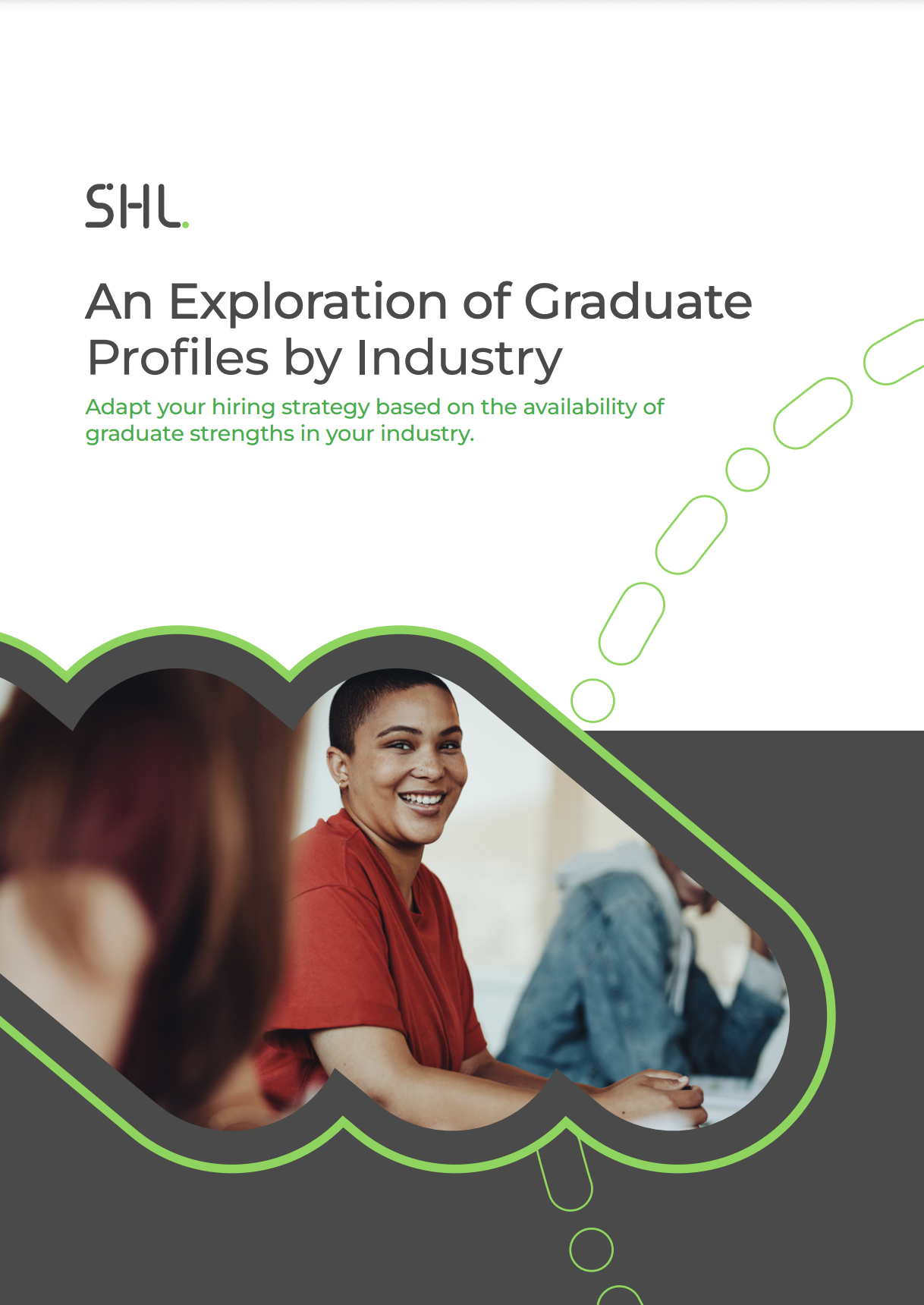 Find Out More
Learn how SHL's Graduate Solution helps you gather an aggregated view of every graduate hire, which in turn helps you build a thriving talent marketplace to ensure your people can deliver on the business's goals.

Contact Us
Explore SHL's Wide Range of Solutions
With our platform of pre-configured talent acquisition and talent management solutions, maximize the potential of your company's greatest asset—your people.