Today's graduates are entering a shifting job market, creating more challenges for employers to attract the right candidates to fit their open roles. At SHL, we understand that what is entailed in a role profile for a successful graduate has evolved over the past few years. That is why we have devoted decades of research and innovation to better understand talent and identify what good talent looks like in graduates.
SHL'S Graduate Solution enables organizations to identify current and future potential through easy-to-interpret data-driven talent insights.
Read SHL's 'An Exploration of Graduate Competencies by Region' to explore the 11 key graduate competencies that are predictive of success in graduate roles and discover the approach to graduate recruitment that will enable you to identify the talent you need now and for the future.

To discover if graduates entering the job market have what it takes to thrive and how the graduate competency profile differs by type of industry read SHL's 'An Exploration of Graduate Profiles by Industry' white paper.
Download White Paper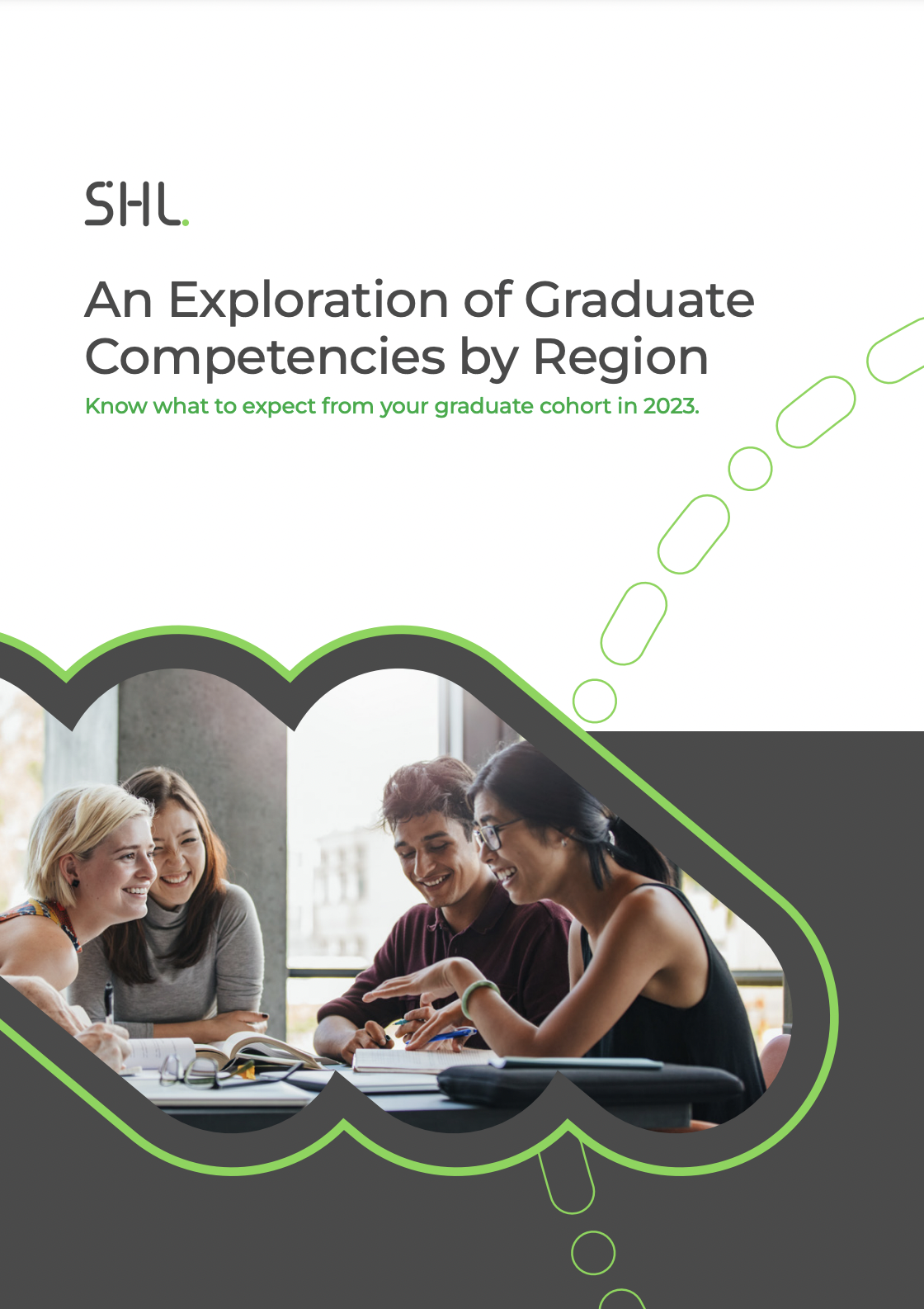 Find Out More
Learn how SHL's Graduate Solution will help you identify those with the potential to succeed and win them over with a standout experience.

Contact Us
Explore SHL's Wide Range of Solutions
With our platform of pre-configured talent acquisition and talent management solutions, maximize the potential of your company's greatest asset—your people.