Good communication skills of your agents are critical to the business. But, quickly evaluating language skills of candidates at scale is difficult.
SHL's AI-powered suite of language and communication assessments quickly identify call center agent's capability to deliver a customer experience that exceeds expectations.
76% of call center leaders

rank "improving customer experience to enhance retention rates" as their #1 business priority.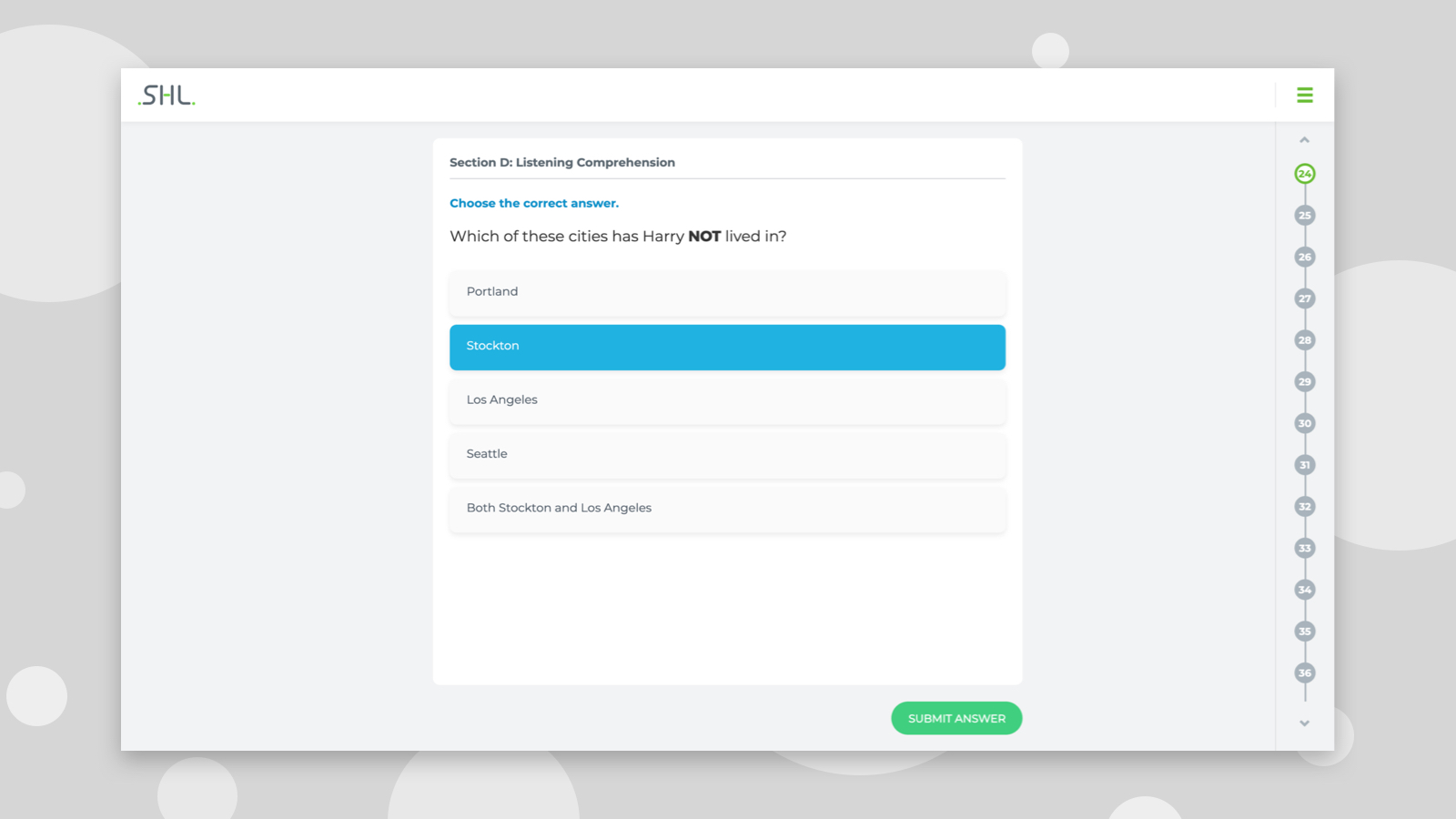 Hire Agents with Highly Proficient Spoken English Language Skills
Uses Artificial Intelligence and advanced voice recognition to score pronunciation, fluency, active listening, grammar, vocabulary and spoken language comprehension
Scores with CEFR level having a high correlation to human evaluators help to identify the best talent
Evaluate candidates for multiple, global accents and languages – English, French, Spanish and more. Available on mobile, desktop/laptop
Never Miss Hiring Agents with Good Written English Skills
Uses Natural Language Processing to score candidate on content quality, grammar, email etiquette and highlights typographical errors made in the content
Detailed scorecard with CEFR level having a strong correlation to human evaluators
WriteX Essay and WriteX Email available. Email variant is available for multiple roles such as Customer Service, Sales and Managerial profile
Select Agents with Great Language Comprehension Skills
Evaluate candidate's grammar, functional vocabulary and comprehension of text
Available in English, Spanish and French. Customize for other languages.
Accessible through mobile, desktop/laptop
Automate Language Evaluation
Schedule a Demo
Complete the form below and one of our experts will be in touch.
All fields are required, unless noted as optional.