Looking for a better way to interview talent?
With SHL's Smart Interview Technology, streamline the screening and interviewing process to meet thousands of candidates within minutes and deliver the most interactive virtual video interviews to always win the top talent.
Traditional screening and interview methods are inefficient – take up valuable time and resources. More than 64% of managers say that applicants with good resumes do not live up to expectations when interviewed. The pandemic has forced recruiters to move to a virtual hiring process overnight. But over 50% of recruiters say that they are struggling to assess virtually.
Download the eBook to learn how SHL's Smart Interview Technology can help you to:
Go beyond traditional screening methods to meet thousands of candidates in minutes and shortlist the best.
Wow shortlisted candidates with a smart virtual video interviewing experience that goes far beyond a conference call.
Build a more diverse talent pool, hire the best and uncover hidden gems for your business.
Download eBook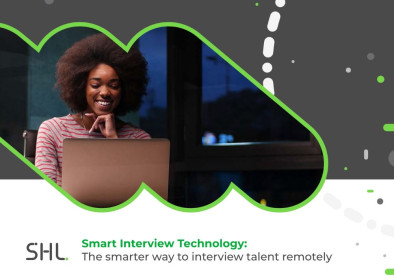 Download
Make Transformation Possible for Your People
Experience the greatest business outcomes possible with SHL's products, insights, experiences, and services.
Explore SHL's Wide Range of Solutions
With our platform of pre-configured talent acquisition and talent management solutions, maximize the potential of your company's greatest asset—your people.