Diversity, Equity, and Inclusion (DEI) together are no longer an option—it is a must to have at every level in the organization. In our paper, we discuss why DEI is important, how we practice it at SHL, and how we can support you, our customers, in your DEI efforts.
DEI are three elements that can help make a more united and successful workforce. Read our point of view on committing to a safer and more inclusive workplace and prepare to reap the benefits of diversity.
Explore our collection of resources and learn how you can build a more disability friendly and inclusive workplace.
Download White Paper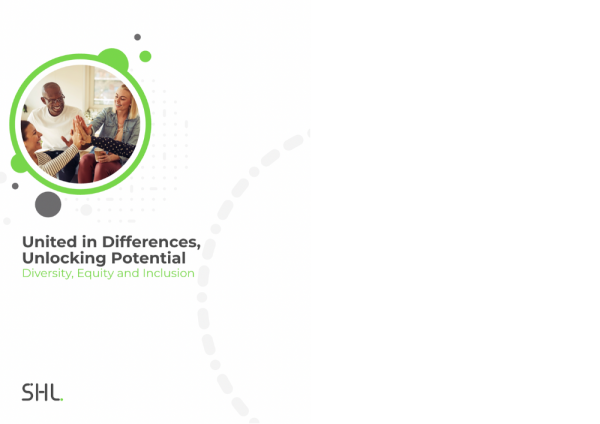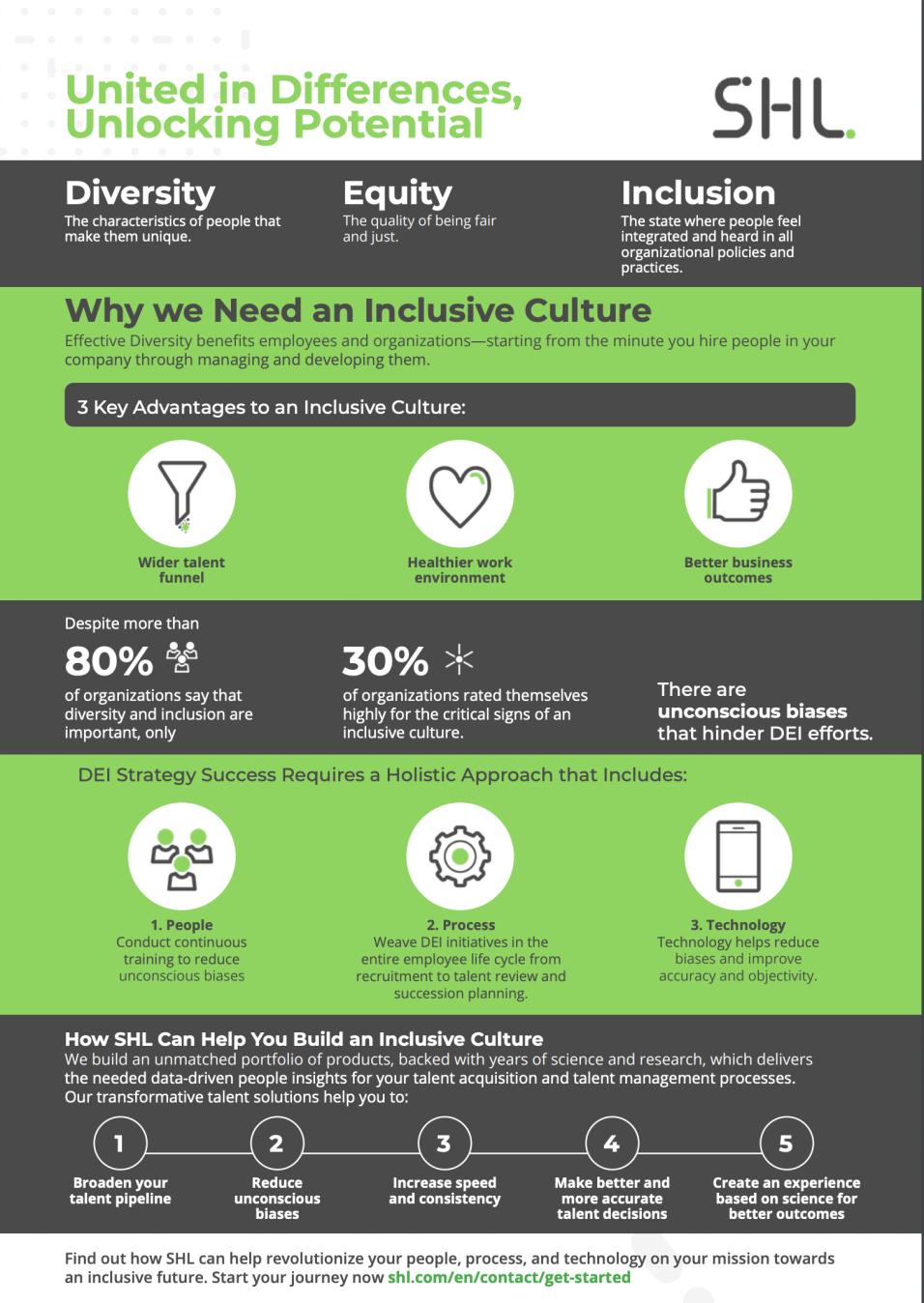 Make Transformation Possible for Your People
Experience the greatest business outcomes possible with SHL's products, insights, experiences, and services.
Explore SHL's Wide Range of Solutions
With our platform of pre-configured talent acquisition and talent management solutions, maximize the potential of your company's greatest asset—your people.