Software-driven businesses continue to face persistent talent shortages and hiring teams must adopt more inclusive approaches in their assessment and selection processes.
Finding the right software engineering talent and reducing false negatives can be a challenge. SHL's Technology Hiring Solution can help you create a fast and accurate technical evaluation process. With its AI-powered scoring solutions, you can have confidence that you are hiring the right software developers.
SHL's 'Hiring the Right Software Developers in 2023' report will give you the insights you need to scale your software engineering talent pipeline using SHL's automated scoring methods and reduce false negatives for a more inclusive hiring process.
Download White Paper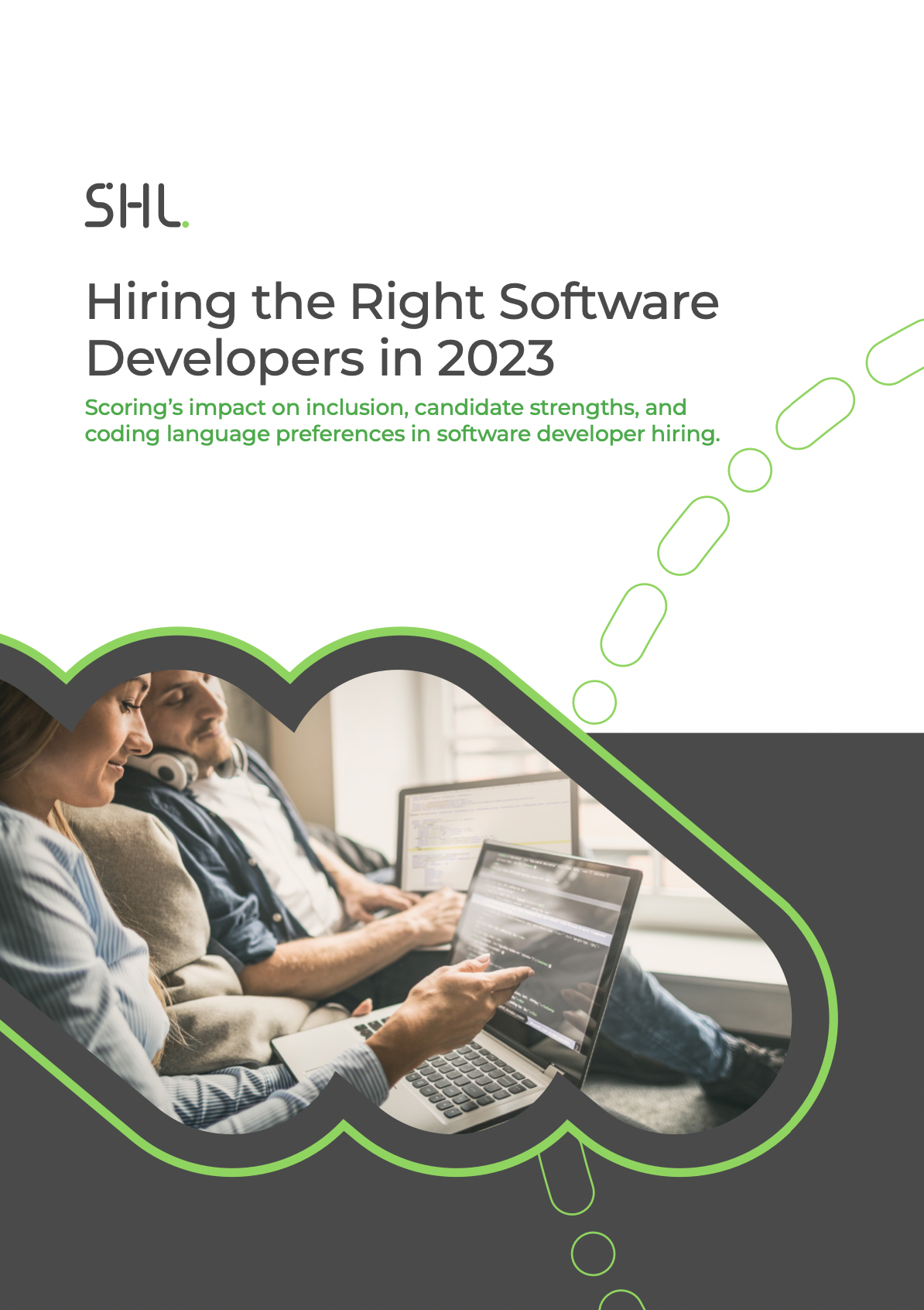 Hire Software Developers with Confidence
Go beyond traditional hiring processes and get accurate technical evaluations with AI-powered scoring solutions with SHL's Technology Hiring Solution.
Contact Us
Explore SHL's Wide Range of Solutions
With our platform of pre-configured talent acquisition and talent management solutions, maximize the potential of your company's greatest asset—your people.