Boomeranging Back to SHL
Iain, Ola, and Matt all worked for SHL in the past, left to pursue other opportunities, then came back. Here they explain why they wanted to return to the SHL fold.

According to a recent study by Lever, 52% of employees considered returning to their previous employers. In this Employee Spotlight blog, we talked to Iain Bennett, Ola Kifuli, and Matt Kirk about their journey at SHL—how they left the company, and why they decided to come back.
When did you first work for SHL and why did you decide to leave?
Iain Bennett: You could say I am a double boomerang–I have left and come back to SHL twice. I first joined 12 years ago as an account manager. I was in the role for two years and really wanted to join a specific team within the business, but there was a very little turnover of staff. So, I left. Six months later, a position in the team came up, so I re-joined. Then, seven years after that, I worried about having stayed with the same employer for so long. I got tempted by a job with a competitor, so left again. Life at the competitor wasn't for me, so I went to a start-up, but again, I missed SHL and my old team.. I always maintained contact with my former colleagues, so when I heard there was a vacancy, I jumped at it. Now, I am Business Development Director for Europe, and glad to be back. I've been back for three years and am really happy I came back.

Matt Kirk: My first time at SHL began in 2004 when I joined the new internal sales team and then became an account director. I stayed with the company until 2013. The main reason I left was it was a time when SHL had been taken over and felt like it was changing from the company that I had originally joined and loved. I went to a major recruiter for seven years and then came back to SHL in August last year. One of my old colleagues suggested I might want to come back. I had stayed in touch with people in the business and it felt like it had become a new and improved version of the company I joined all those years ago, so I was happy to return. Now, I head up a number of the firm's Talent Acquisitions Solutions.

Ola Kifuli: My situation was different because my first stint with SHL was in the legal department as maternity cover for 14 months until the summer of 2020. After that, I took a sabbatical for eight months, then worked for an advertising firm for a year. Just as that contract ended, my old SHL boss got in touch to ask if I would be interested in coming back. I knew SHL, I loved the team and immediately said yes. I re-joined in April as Senior Corporate Counsel.
How did it feel to come back to SHL after time away?
Iain Bennett: I felt a definite sense of relief. Experiencing working life in different companies put SHL into perspective. I naïvely expected things to be better elsewhere, but in many cases, they are worse and I did not appreciate what I had at SHL all along. In my other jobs, it was a very repetitive sales environment where I had one thing to talk about. At SHL, there is so much variety in what the company does and the products it has to offer clients. Plus, there are the people. SHL hires very well. Everyone who works for the company is smart and motivated to do their best for the company. It creates a real sense of community.

Ola Kifuli: It was an easy decision for me to come back, too. I knew that I liked the work and the team. The workflow is high, and it is a pressured environment, so you need to really like what you are doing. Everyone has each other's back here. In many ways, it feels like I never left.

Matt Kirk: For me, even when I left SHL I always felt I retained an affinity with the business because it gave me my first chance professionally. I always kept a close eye on what it was doing and when I saw the new leadership team in place and that the business was moving from being a product to solutions-based I wanted to be part of that. Coming back into the office on that first day, there were lots of familiar faces, of course, but updated offices and fresh ideas. It was like a brand-new version of the old company. It was great.
Everyone who works for the company is smart and motivated to do their best for the company. It creates a real sense of community.
What do you think makes SHL a unique place to work?

Iain Bennett: Whenever someone leaves SHL, the leaving speeches are always about the people. There is a family nature to it all, a willingness to help and collaborate. Plus, the caliber of the individuals the business hires is very high, so you have the right people on board.

Ola Kifuli: Why do I like working here? Well, the legal department is very collegiate with an open-door culture from our management team. We help each other, which you need in a high-pressure environment. And the work-life balance is good. You get to go home at a reasonable hour because people trust you to do your job and recognize you have a life outside.

Matt Kirk: There's a definite sense of people having ownership of what they do at SHL. People are not just at work to do what is necessary to collect their pay cheque. There is a flat management structure and it feels like we are all on a journey and all have a part to play. Of course, you only get out what you put in, but SHL has succeeded in creating a common sense of purpose, which means people are prepared to go over and above for the company and each other. It is quite a unique culture.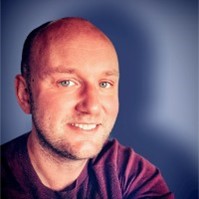 Iain Bennett studied accounting and finance at the London School of Economics before moving into business consultancy and then account management with SHL. Based in Weybridge, England, Iain is Business Development Director for SHL in Europe.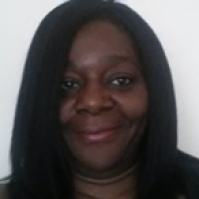 Ola Kifuli is a commercial lawyer and has worked for Nomura International, as well as in the telecommunications, fintech, and advertising industries. Based in SHL's Thames Ditton office, Ola is Senior Corporate Counsel for the Middle East, Australia and New Zealand, India, and Asia regions.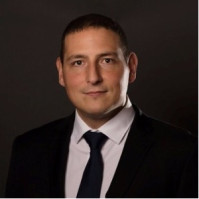 Matt Kirk is responsible for SHL's early careers, professional, and managerial solutions. He studied at Henley Business School and worked at Korn Ferry before returning to SHL in 2021.
Check out our Career page for opportunities!